01.07.2019
ART BEFORE TAKE-OFF IN COPENHAGEN AIRPORT
ALEXANDER TOVBORG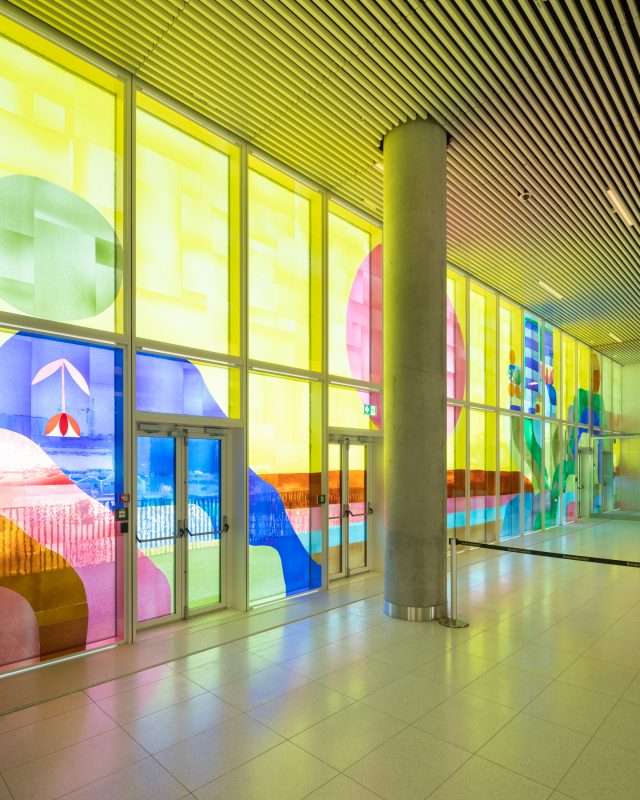 Alexander Tovborg's monumental glass mosaic "Sphinx and Nature" shows a sphinx in a landscape featuring sea, rocks, mountains, and an extensive sky. The enigmatic and mysterious sphinx with a lion's body, a female head, and wings is poised between animal and man, deity and nature, Heaven and Earth. A sun traverses the yellow sky, indicating the passing of time and the transition from one state to another. The motif also recalls the airport as a point of transit for starting or finishing a journey and as a global connective agent in an ever more international world. The warm colours are chosen for their ability to induce tranquillity and harmony in the pulsating airport environment while the motif inspires common narratives irrespective of age, gender, or nationality.
HUSKMITNAVN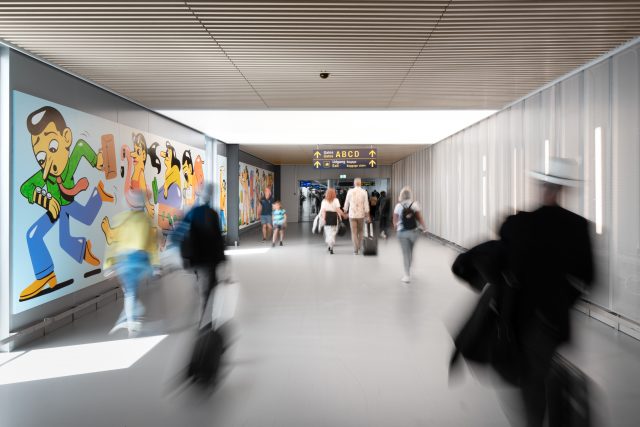 The Danish visual artist HuskMitNavn (RememberMyName) has created a mural specifically for the connecting corridor leading passengers out to Pier D and E. The monumental mural 'Airport People' measuring 26.4 x 1.8 m is about journeys from or to new adventures, jobs, or romantic encounters. The intention is to instill a sense of cheerful anticipation and empathy in airport travellers and to remind us to embrace everyone regardless of where we come from or where we are going.
'The figures represent affectionate portraits of airport users. From the hectic businessman, the weighed-down family group to the couple, very much in love and heading for Paris. The idea is to give passengers a good start to their journey by spotting themselves and others in the figures,' HuskMitNavn
26.06-19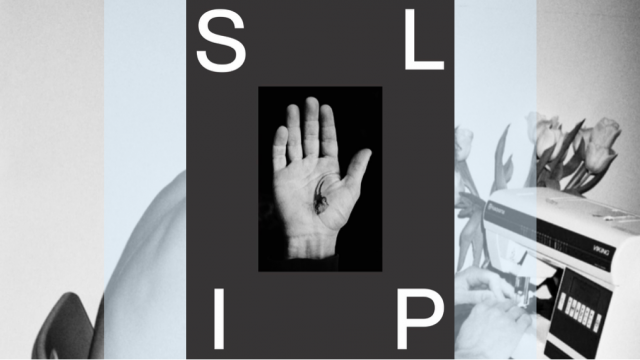 SLIP BY ASBJØRN SAND
SLIP is an intense documentation of the skateboarding community in various Danish cities shot by photographer and skater Asbjørn Sand.
The book is a poetic and universal portrait of the skateboarding community and portrays the youthful doubt, curiousness, and love found in there.
SLIP is published 1st of July by Roulette Russe and can be preordered at www.rouletterusse.dk. 
The publication is supported by:
Politiken Fonden, Ernst B. Sund Fonden og Dansk Journalistforbunds Ophavsfond
Price: 199 kr
25.06.19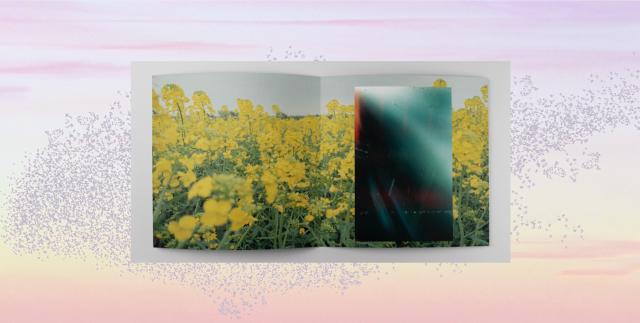 SOLHVERV BY FRYD FRYDENDAHL & LARS GREVE
– a visual and auditive portrait of Western Jutland
Solhverv is a combined visual and- audio publication created by childhood friends and acclaimed artists; photographer Fryd Frydendahl and musician Lars Greve. Through both sound and frames, it aims to portray the municipality of Ringkjøbing-Skjern and the community within. The publication consists of photographs and video stills by Frydendahl and a vinyl record with music composed by Greve.
The book was launched at summer solstice 2019 by Roulette Russe and is available for purchase at rouletterusse.dk.
Price: 500 kr
The publication is supported by:
Statens Kunstfond, Ringkjøbing-Skern Kommune og DJBFA – Danish Composers and Songwriters.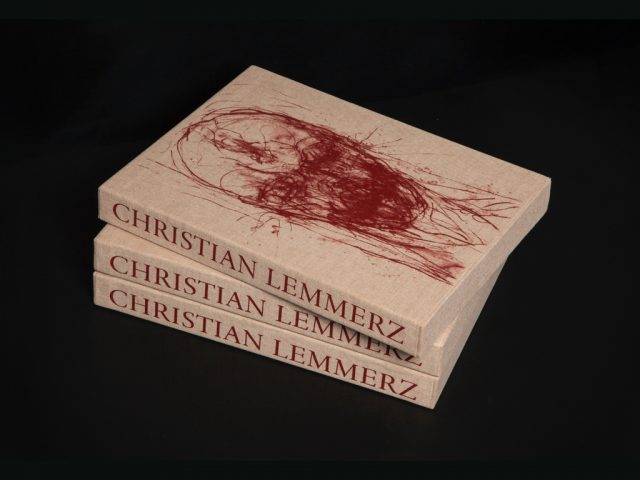 CHRISTIAN LEMMERZ DISEGNO
Disegno is dedicated to the danish-german artist Christian Lemmerz's drawings. The book is newly launched and available for purchase at www.rouletterusse.dk.
Price: 399 kr.
The publication is supported by:
Danish Arts Foundation, The New Carlsberg Foundation, the Beckett Foundation, A. P. Møller Foundation, Lilian and Dan Finks Foundation, and C.A.C. Foundation.