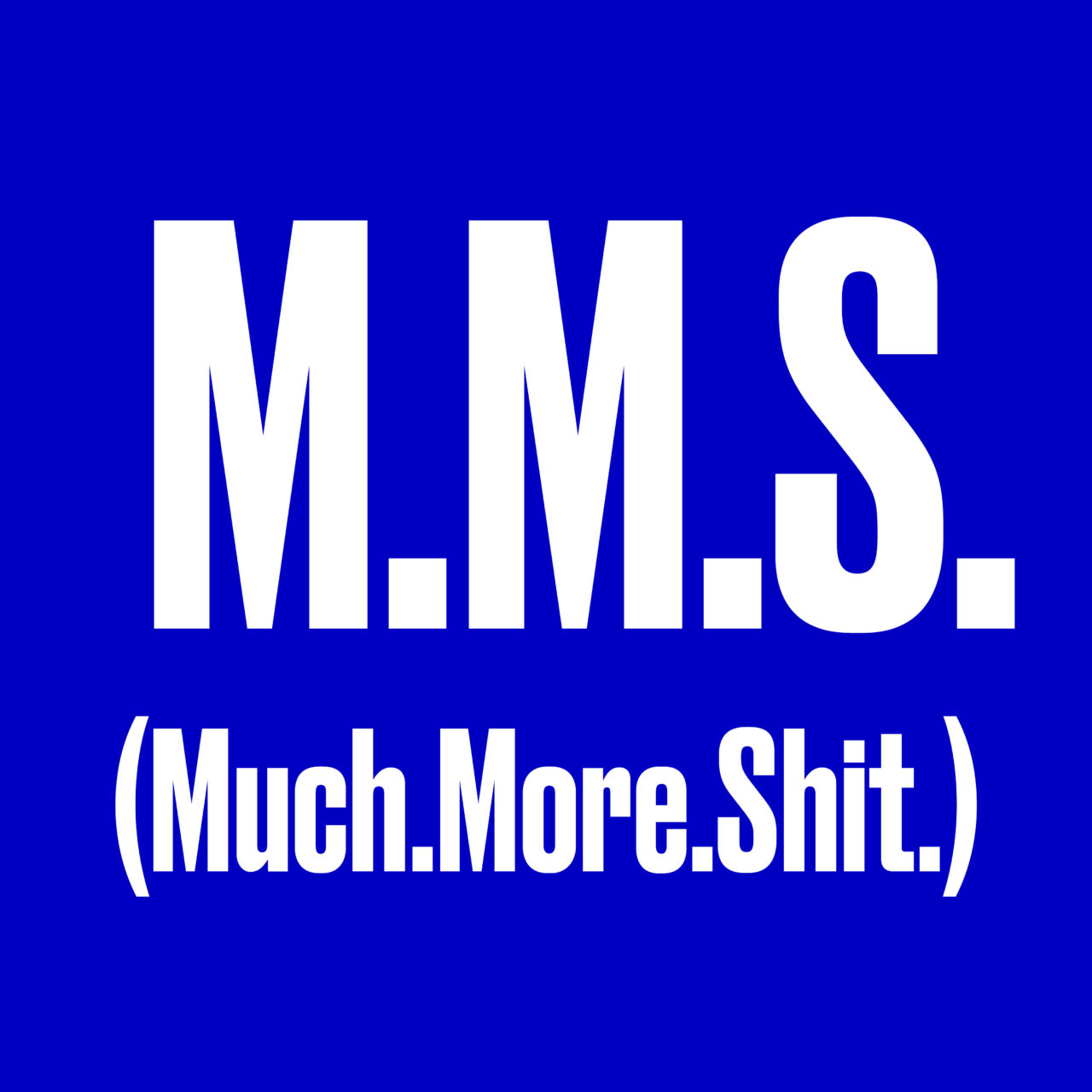 Price

: 250 € incl. VAT
FAQ
M.M.S. #1 (Much. More. Shit.) is a curated box of 12 new artworks by 12 artists. 

Artists contributing work to M.M.S. #1 include: Alexander Tovborg, Alicja Kwade, Daniel Buren, Hesselholdt & Mejlvang, Jenny Holzer, Jeppe Hein, Katharina Grosse, Martin Creed, Monster Chetwynd, Nico Vascellari, Tania Bruguera and Tosh Basco

Concept is inspired by S.M.S. (Shit. Must. Stop.), a 1960s mail art project which consisted of an affordable subscription to an art box, conceived by NYC-based artists William Copley and Dimitri Petrov

M.M.S. #1 will be produced as a limited run of 1000 and available from November 2021

M.M.S. #1 costs €200 (ex. VAT and shipping) and is the first launched in a yearly series
Curated by Creator Projects, the M.M.S.#1 portfolio features new edition artworks by Alexander Tovborg, Alicja Kwade, Daniel Buren, Hesselholdt & Mejlvang, Jenny Holzer, Jeppe Hein, Katharina Grosse, Martin Creed, Monster Chetwynd, Nico Vascellari, Tania Bruguera and Tosh Basco.
The artists were free to choose the format, media and material of their contribution, and artworks in the inaugural box span the realms of sculpture, photography, sound and more. 
The portfolio will take the shape of a box measuring 17 (h) * 35 (l) * 35 (d) cm, a size to which the artists adapted the design of their contributions. The portfolio will function as an artwork in its entirety, despite including 12 different works, and retail at €200 (ex. VAT and shipping). The box is designed in collaboration with Copenhagen-based graphic design studio Spine Studio and sustainably produced by ELVO, a local cardboard box factory established in 1923. The second edition of M.M.S. will be published in 2022, with following issues released once a year.