Nørreportkvarteret 2022
— Aabenraa Municipality
Seven permanent works by seven young, Danish contemporary artists have transformed the Nørreport District in Aabenraa marking the end of a perennial urban renewal in the center of Aabenraa. The project is developed by Aabenraa Municipality in collaboration with Creator Projects and the Visual Arts Committee of Aabenraa. By putting emphasis on young, contemporary Danish artists, the project points towards the future, while at the same time giving citizens and visitors a unique opportunity to experience high-quality artists, several of whom do not yet have large permanent works publicly available elsewhere in the country. That the choice has fallen on young artists is seen as being visionary, just as a large scale public decoration is an important milestone at a formative time in the young artist's careers. The selected artists work with different materials and medias, which ensure a variety of experiences and contribute to giving each of the passages a personal expression by adding light, sound, plants, humour, wonder, and much more to the neighbourhood.
The full list of artists who have contributed to the project comprises Rune Bosse, Silas Inoue, Oskar Koliander, Mathias & Mathias, Helene Nymann, Torben Ribe, and Studio ThinkingHand.
The project is backed financially by the Danish Arts Foundation, Den Jyske Kunstfond, BHJ Fonden, and the Aabenraa Municipal Visual Arts Committee.
Read more about the seven artworks here.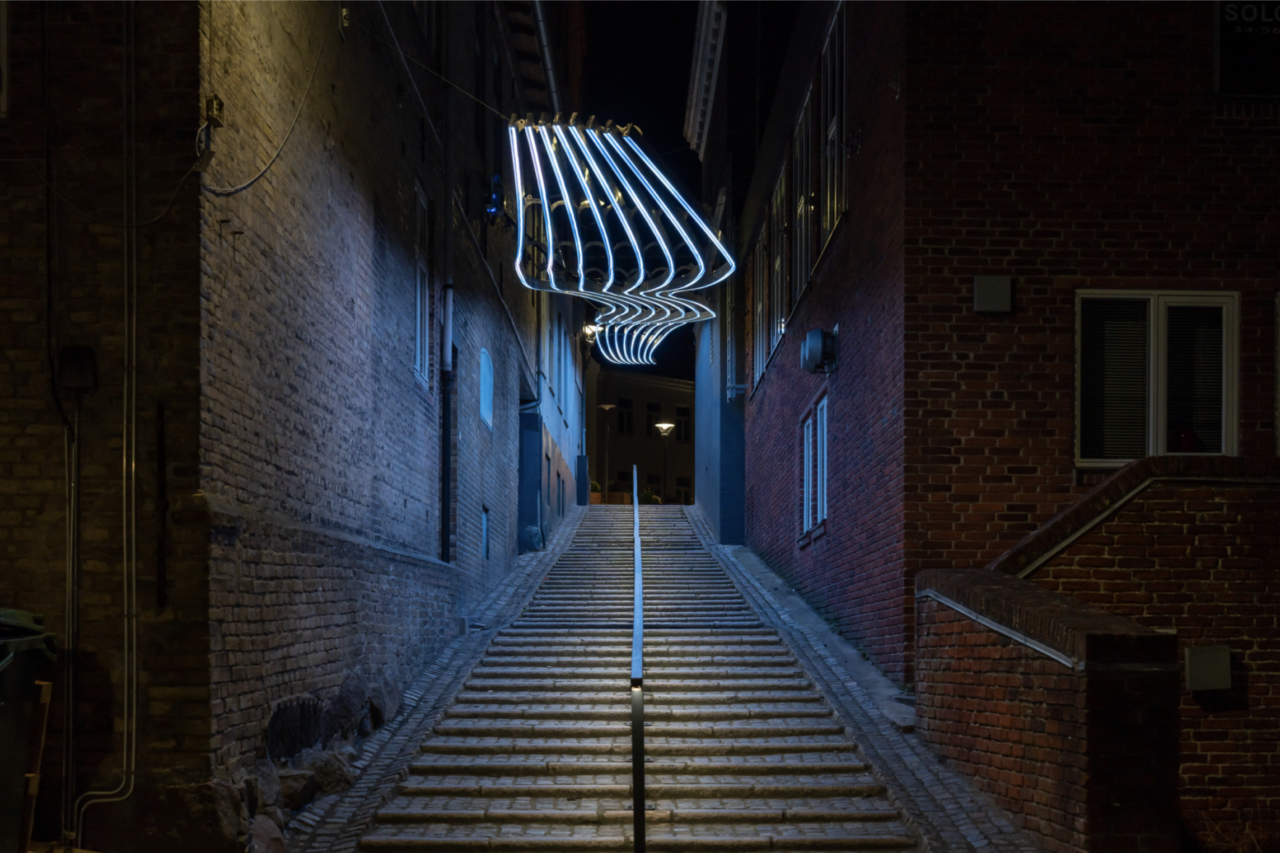 Photo: Oskar Koliander, Strømmen. Photo by: Peter Bjerke, www.peterbjerke.dk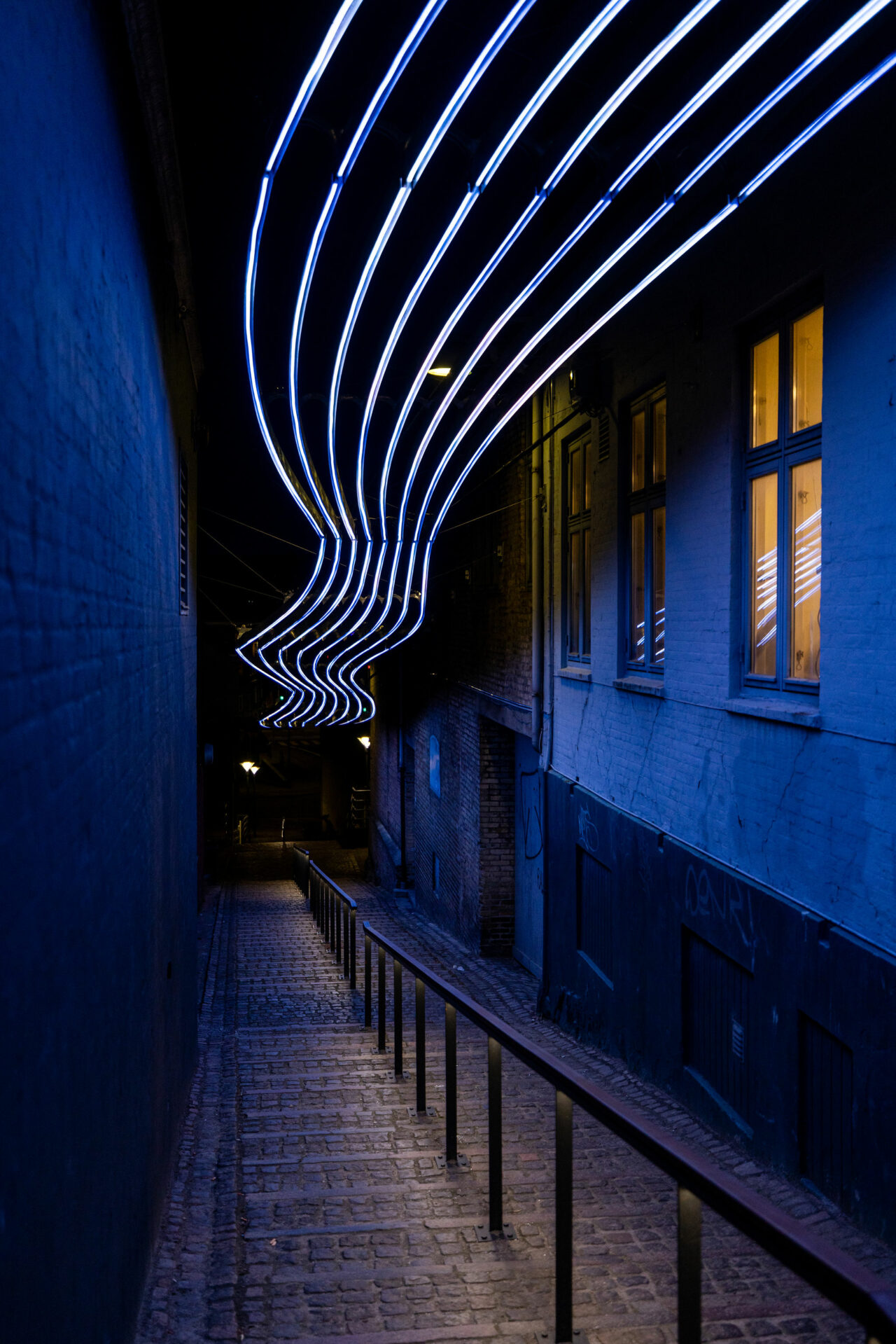 Photo: Oskar Koliander, Strømmen. Photo by: Peter Bjerke, www.peterbjerke.dk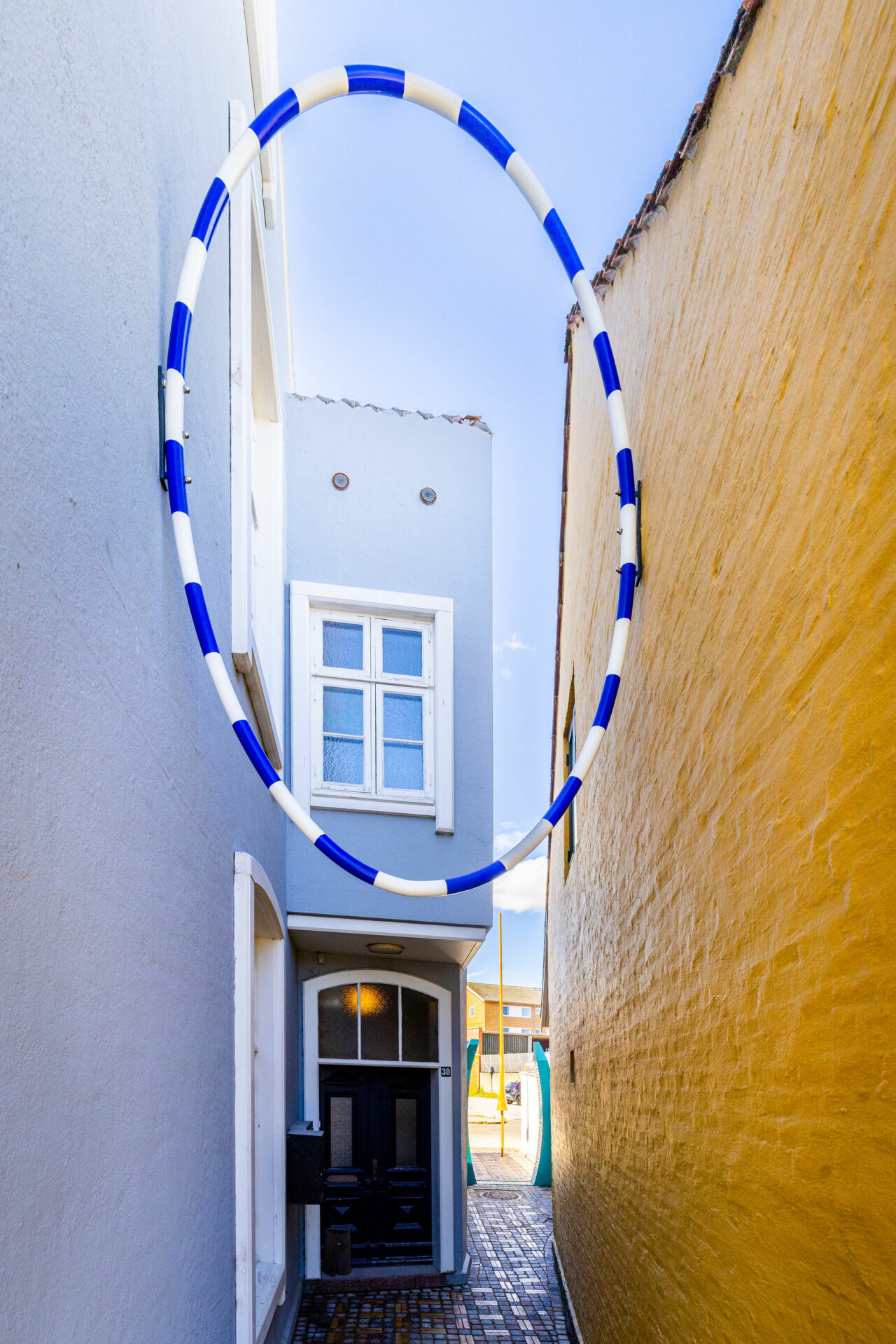 Photo: Mathias & Mathias, OUI. Photo by: Peter Bjerke, www.peterbjerke.dk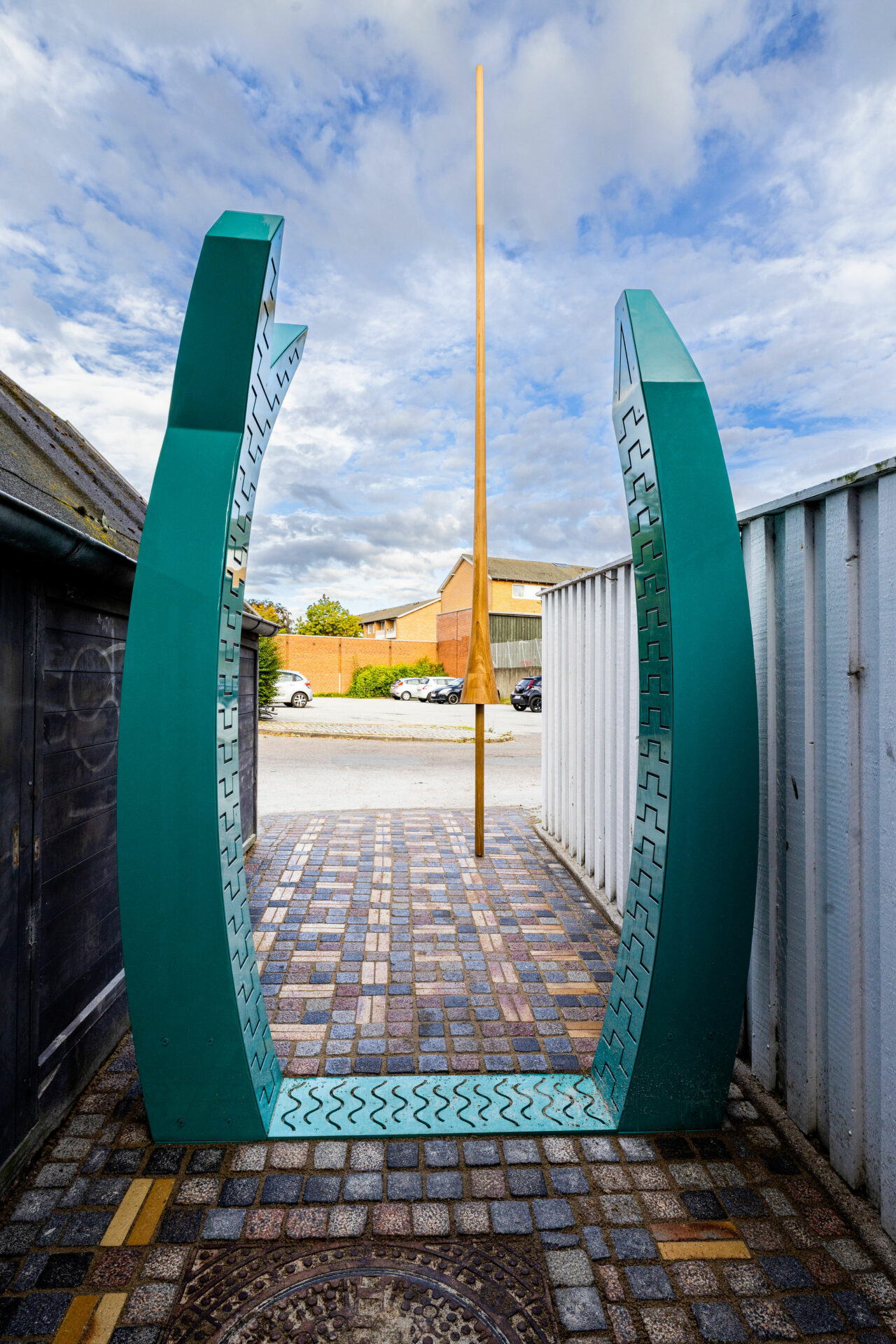 Photo: Mathias & Mathias, OUI. Photo by: Peter Bjerke, www.peterbjerke.dk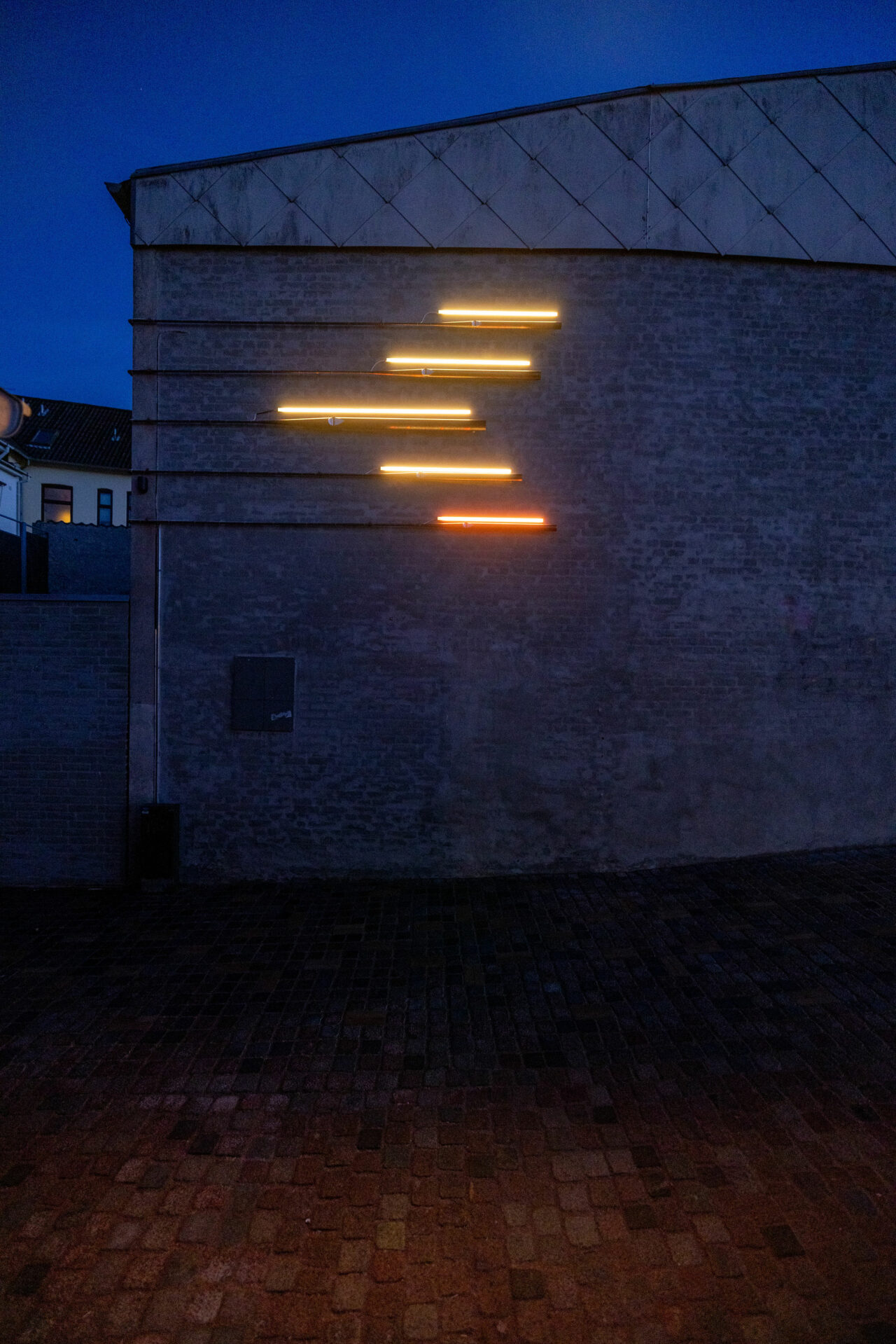 Photo: Helene Nymann, AabenraaOrgan. Photo by: Peter Bjerke, www.peterbjerke.dk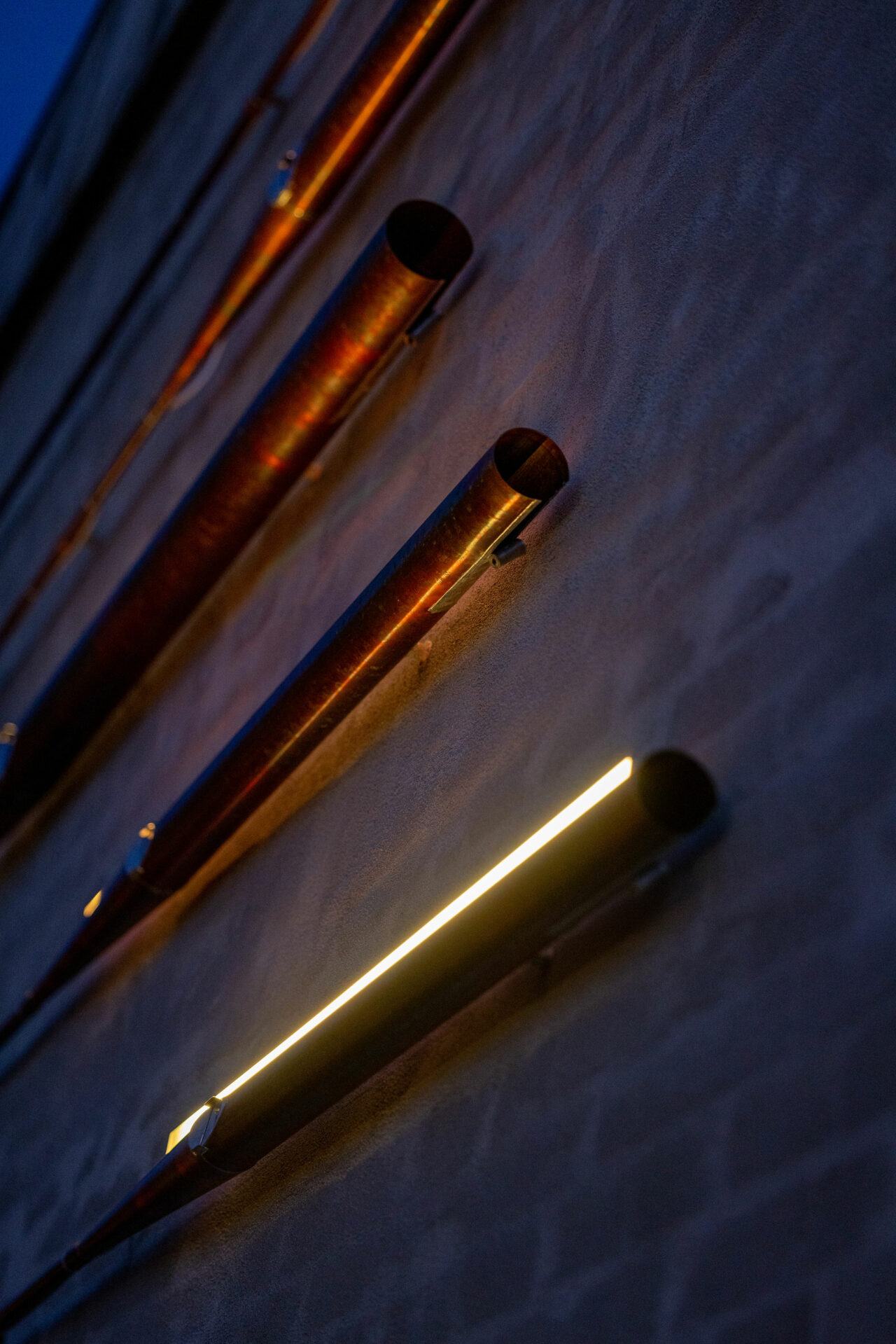 Photo: Helene Nymann, AabenraaOrgan. Photo by: Peter Bjerke, www.peterbjerke.dk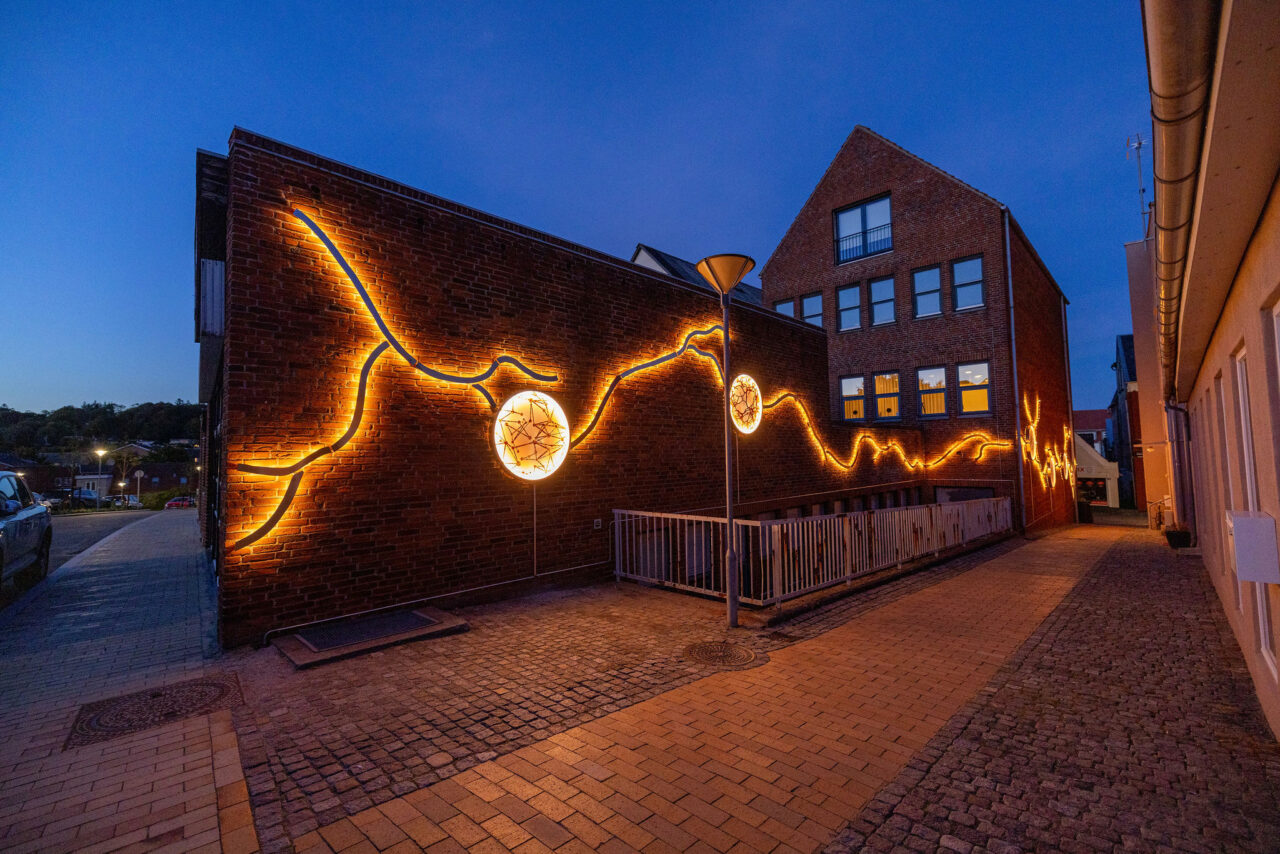 Photo: Studio ThinkingHand, Archetype. Photo by: Peter Bjerke, www.peterbjerke.dk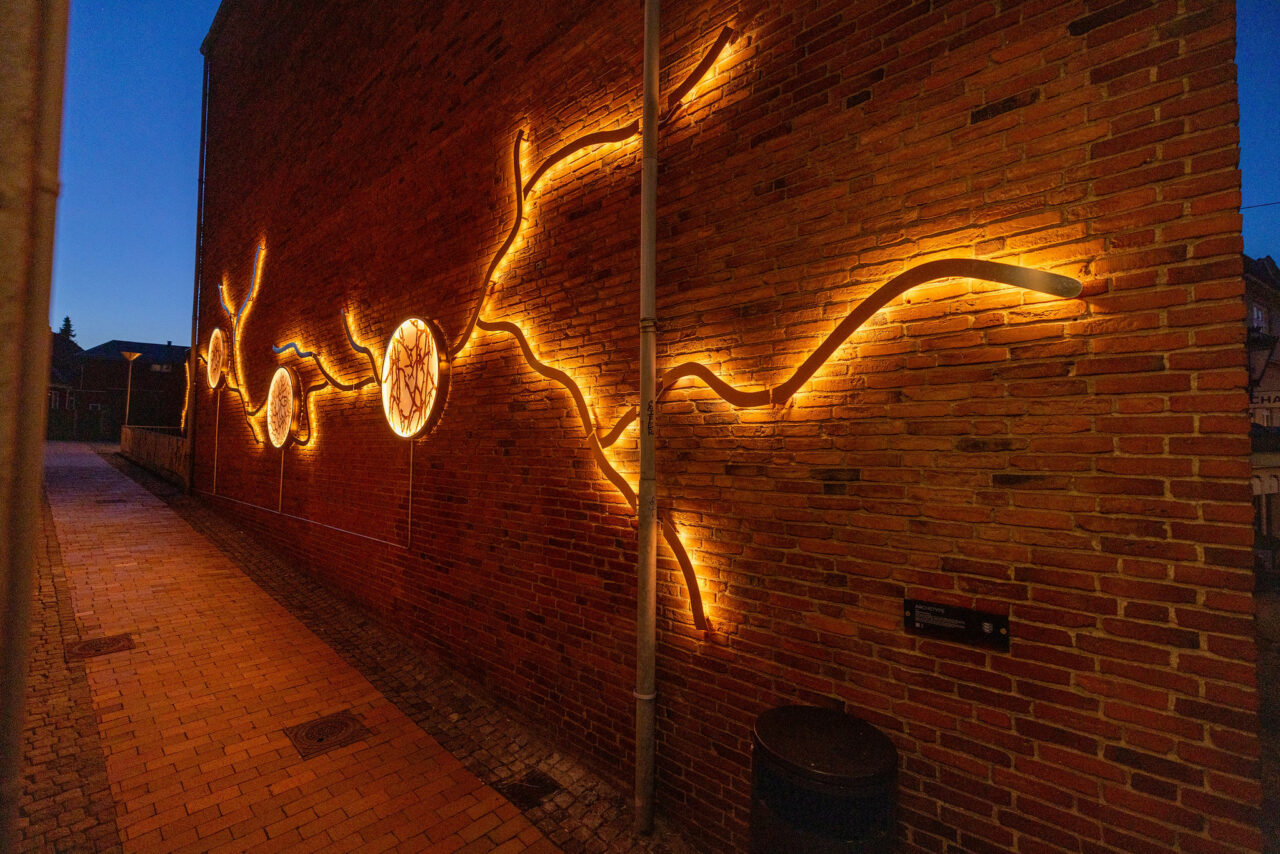 Photo: Studio ThinkingHand, Archetype. Photo by: Peter Bjerke, www.peterbjerke.dk
Photo: Torben Ribe, Kompleks Form nr. 1. Photo by: Peter Bjerke, www.peterbjerke.dk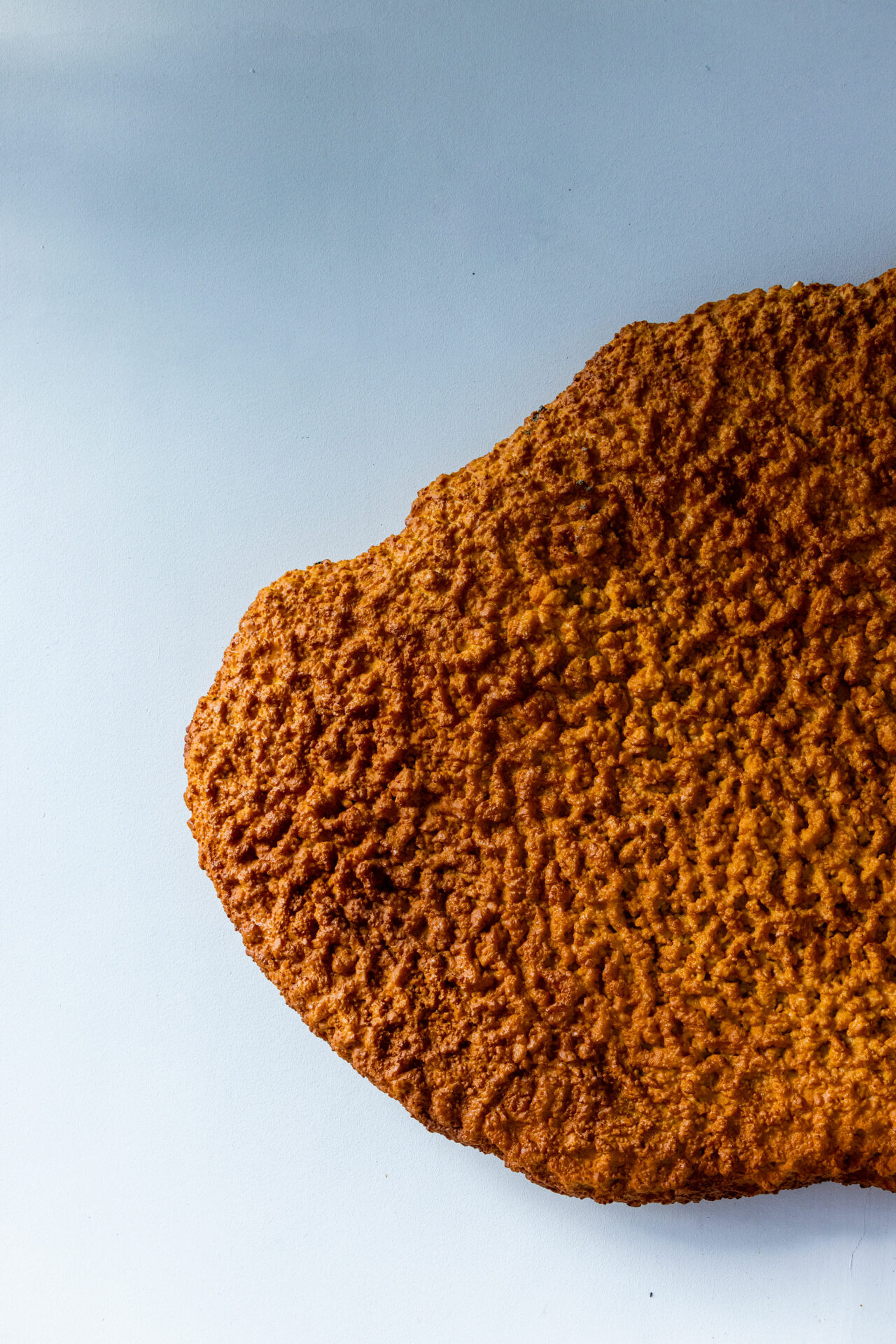 Photo: Torben Ribe, Kompleks Form nr. 1. Photo by: Peter Bjerke, www.peterbjerke.dk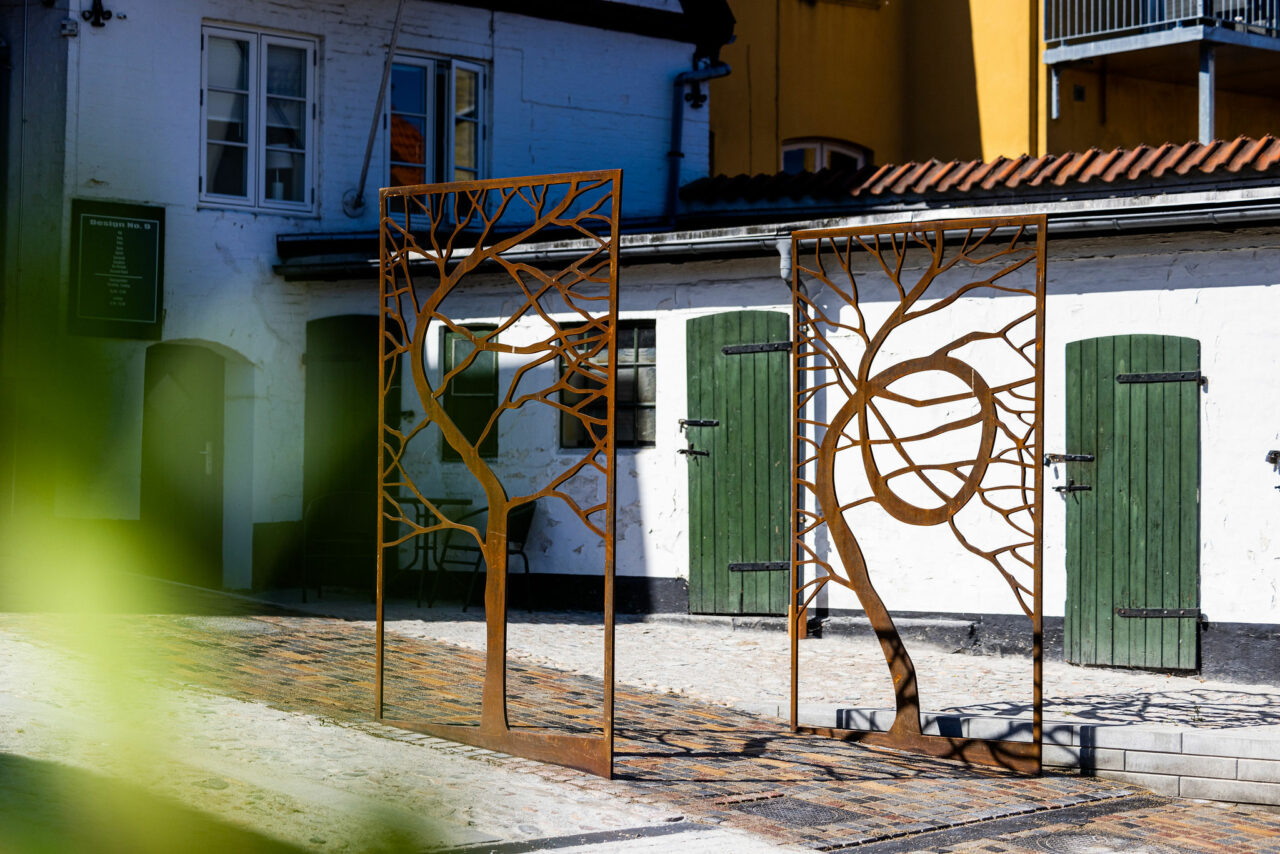 Photo: Rune Bosse, Imagine Possible Trees. Photo by: Peter Bjerke, www.peterbjerke.dk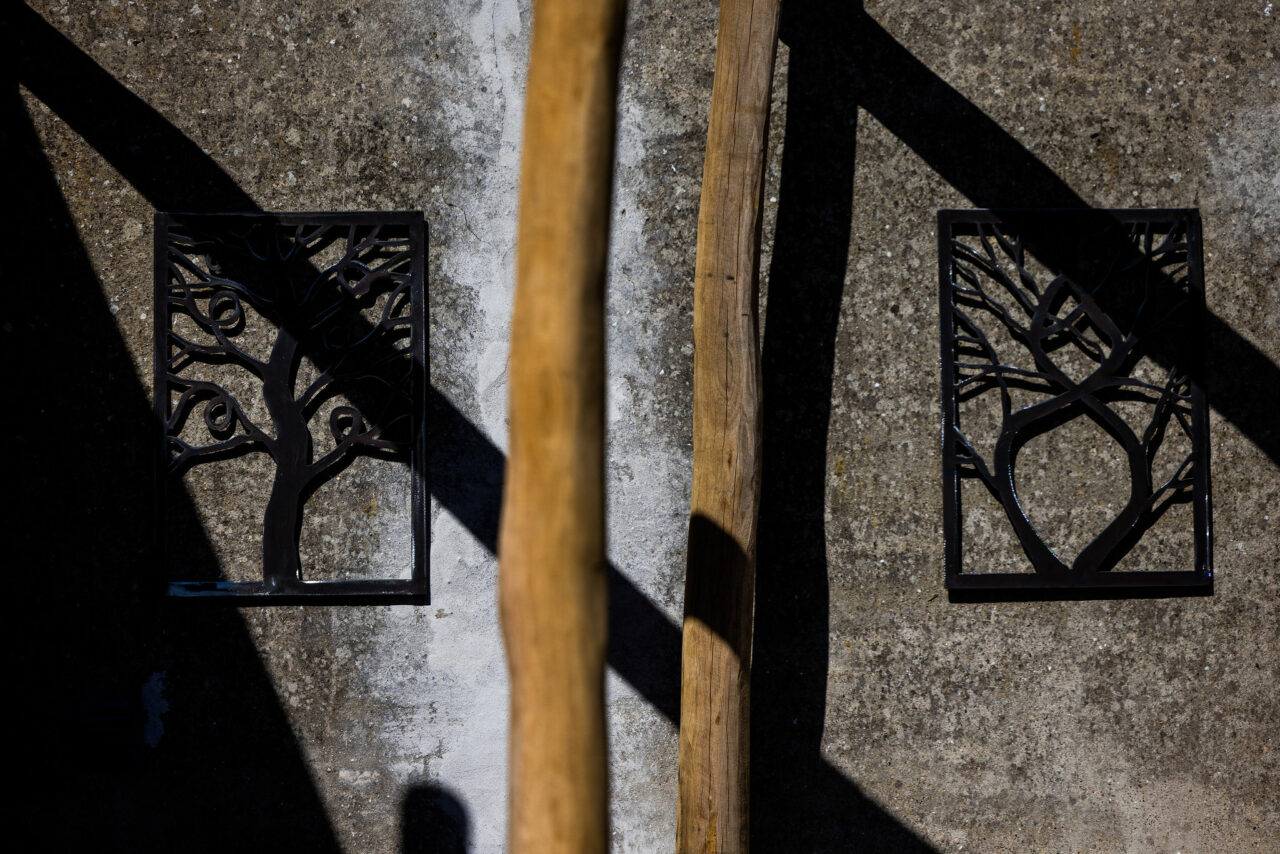 Photo: Rune Bosse, Imagine Possible Trees. Photo by: Peter Bjerke, www.peterbjerke.dk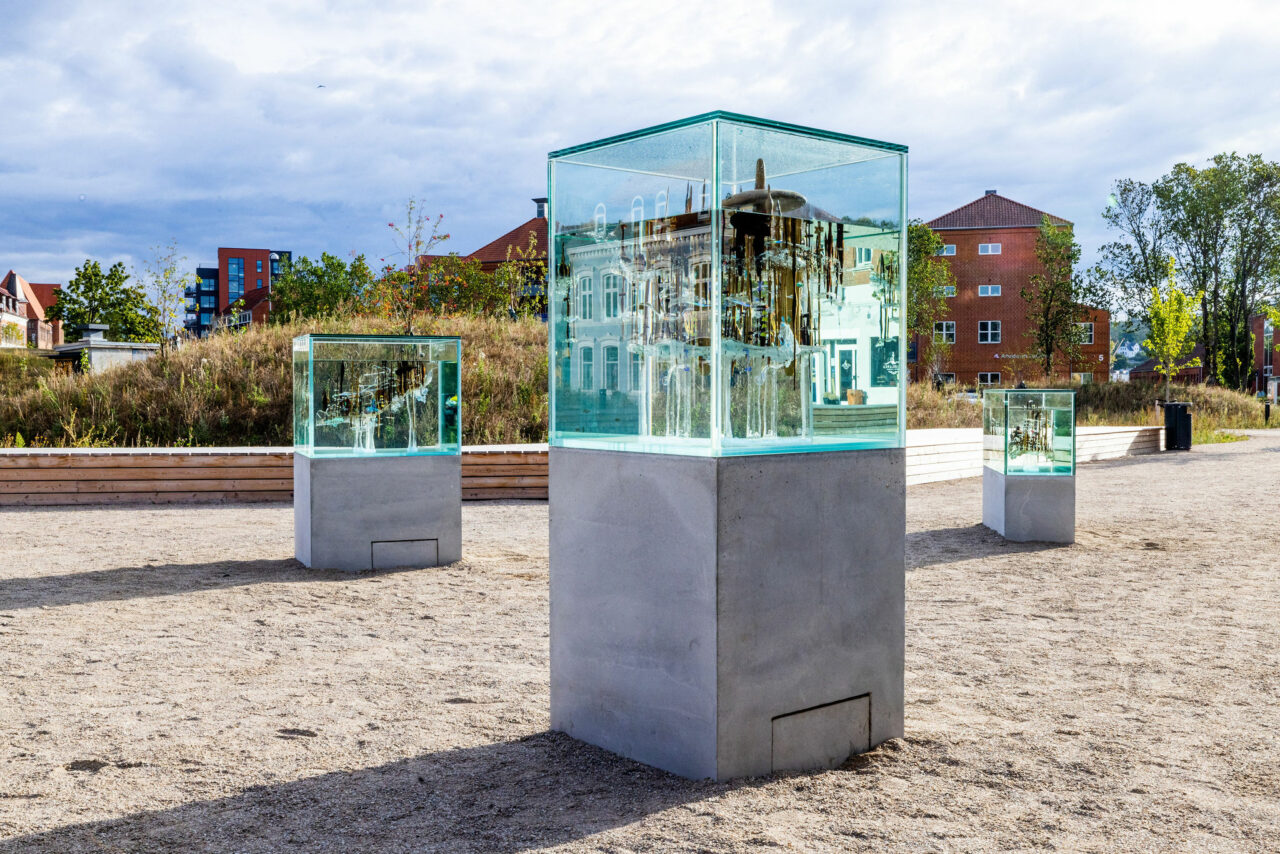 Photo: Silas Inoue, μmwelt. Photo by: Peter Bjerke, www.peterbjerke.dk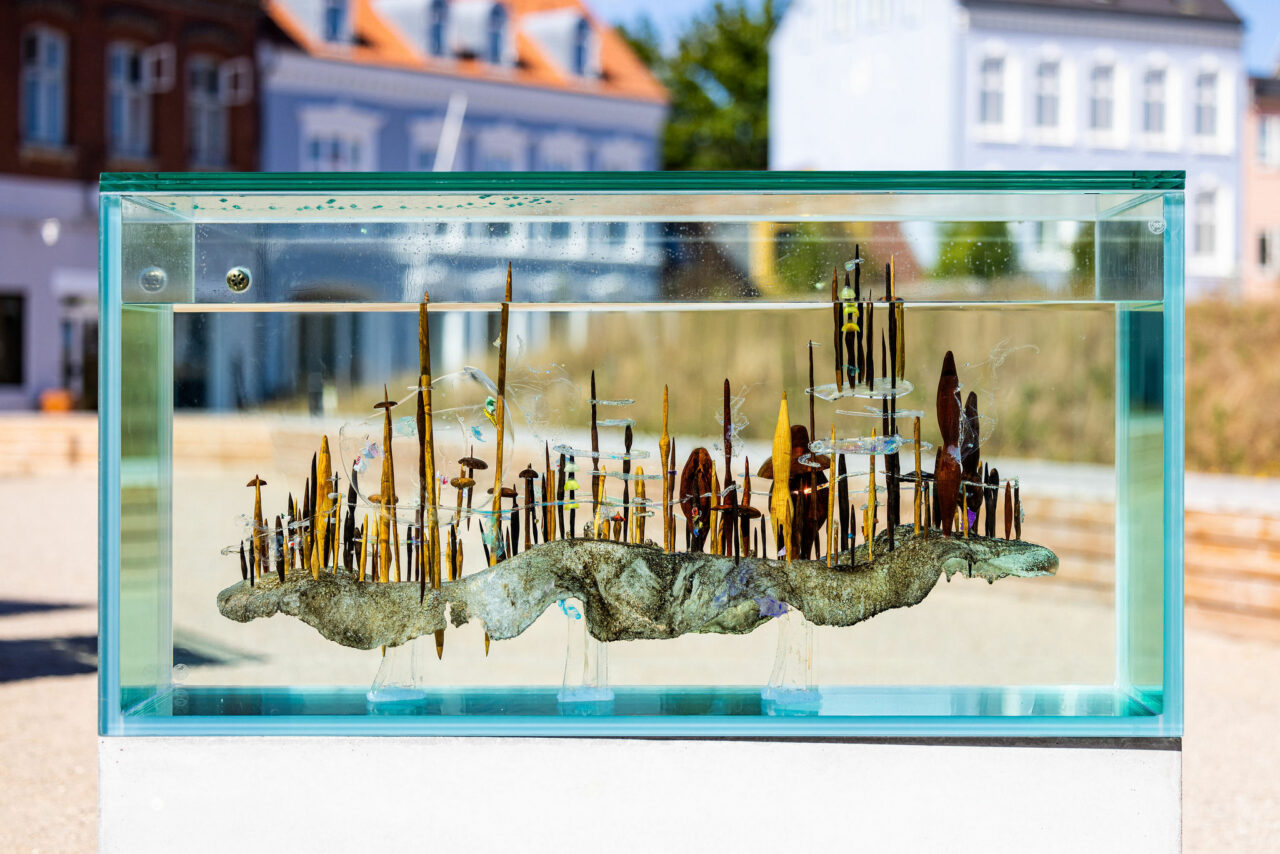 Photo: Silas Inoue, μmwelt. Photo by: Peter Bjerke, www.peterbjerke.dk