Gellerup, Aarhus, Denmark 2023
— BLIXENS 2.0
BLIXENS is an innovative and judiciously office building in Gellerup with 950 municipal workplaces, a police station, an entrepreneurial environment and a public accessible covered urban space with café and coffee roastery. As an art advisor, Creator Projects has contributed with art strategies and curation in close collaboration with OPS Gellerup and Aarhus Municipality to the large construction, where international contemporary art is now presented together with works from Aarhus Municipality's art collection.
At the beginning of 2023, BLIXENS has acquired a new work of art entitled Sworn Statement by Jenny Holzer, which will strengthen the revitalization of Gellerup, light up the dark days and in addition enrich the everyday life of the more than 1000 employees, the building's many visitors and at the same time strengthen the area's position through its new international art experience as an attractive destination in Aarhus.
Jenny Holzer (b. 1950) is an American artist whose work deploys text in public spaces across an array of media, including electronic signs, carved stone, paintings, billboards, and printed materials. Provoking public debate and illuminating social and political justice, Holzer has presented her visually powerful and thought-provoking ideas, arguments, thoughts and sorrows in public places and at major international exhibitions for more than 40 years. Holzer has created works on the Spanish Steps in Rome, at Louvre in Paris, for Rockefeller Center and Times Square in New York, among many others, and Jenny Holzer's works are also part of important museum collections worldwide and can be found in countless publications.
The light work Sworn Statement has taken over the large, high-ceilinged room, with light, words, colours and tempo changes. It consists of a 304.8 cm long LED installation with text on all surfaces. Jenny Holzer's work explores an investigation launched by the United States Army Criminal Investigation Command (USACIDC) after the newsmedias published a report on abuse at Afghanistan's Gardez Fire Base in 2004. In this report, both witnesses, American soldiers, doctors and Afghan prisoners were interviewed, but despite the allegations, investigators accepted the American soldiers' statements that no abuse had taken place. These various testimonies from the investigators' reports have been used by Jenny Holzer for her work Sworn Statement, with a call for us to form our own opinion about whether someone could really fabricate such experiences – thereby inviting us to form our own opinion about the truth or false.
The project has been realized with generous support from: Salling Fonden, Den Jyske Kunstfond, Statens Kunstfond and Axel Muusfeldt's foundation.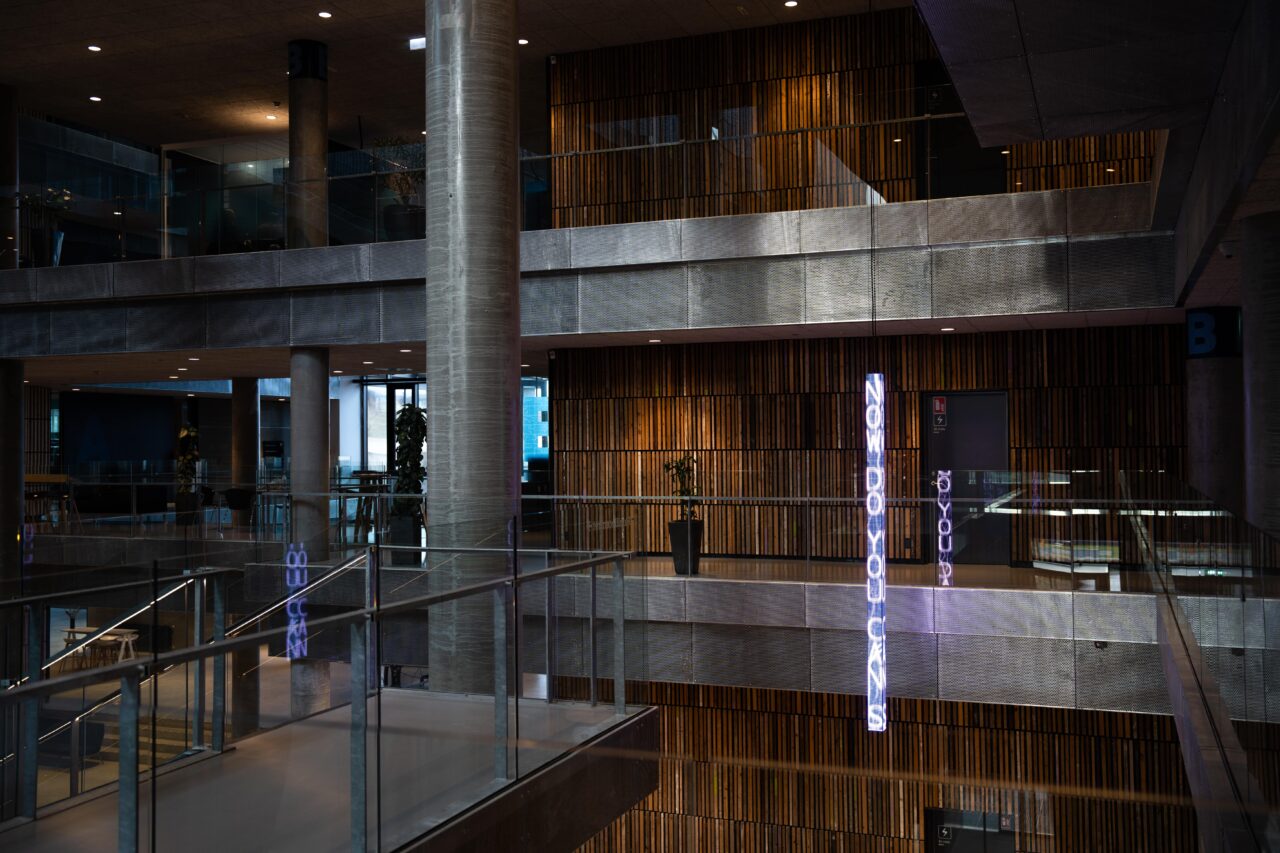 Photo: Photo by Barsk Projects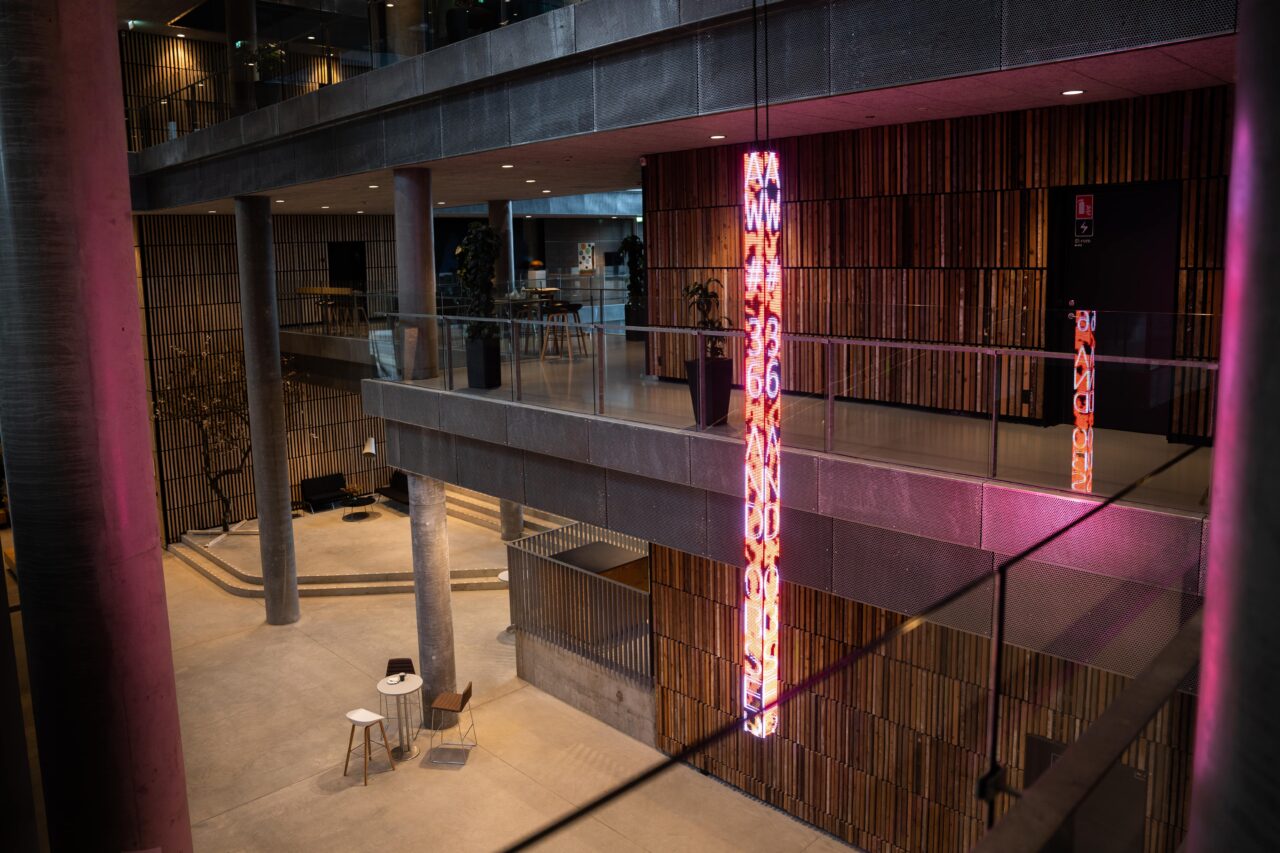 Photo: Photo by Barsk Projects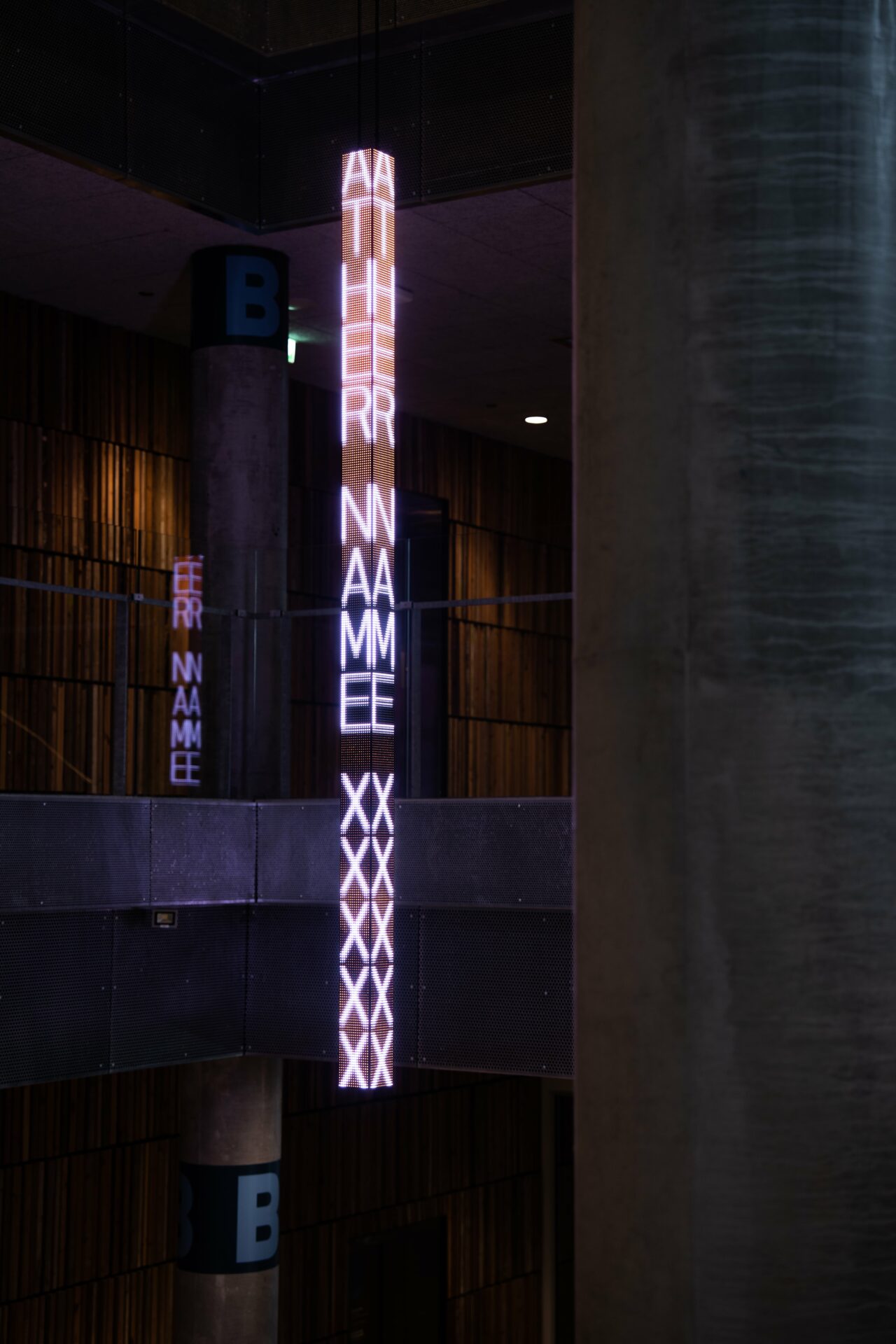 Photo: Photo by Barsk Projects
Photo: Photo by Barsk Projects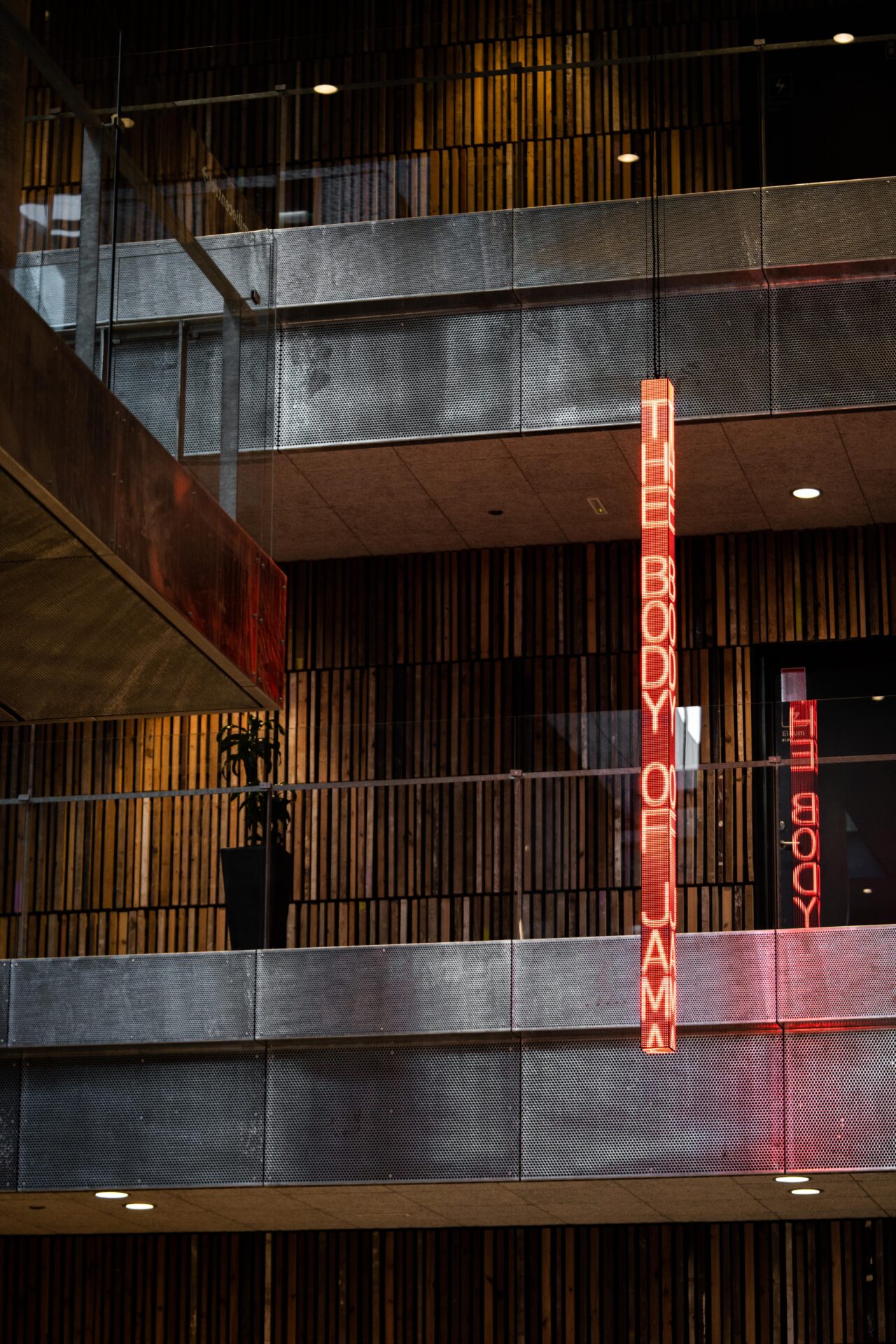 Photo: Photo by Barsk Projects
Photo: Photo by Barsk Projects