2019
Hesselholdt & Mejlvang – A Radically Better Tomorrow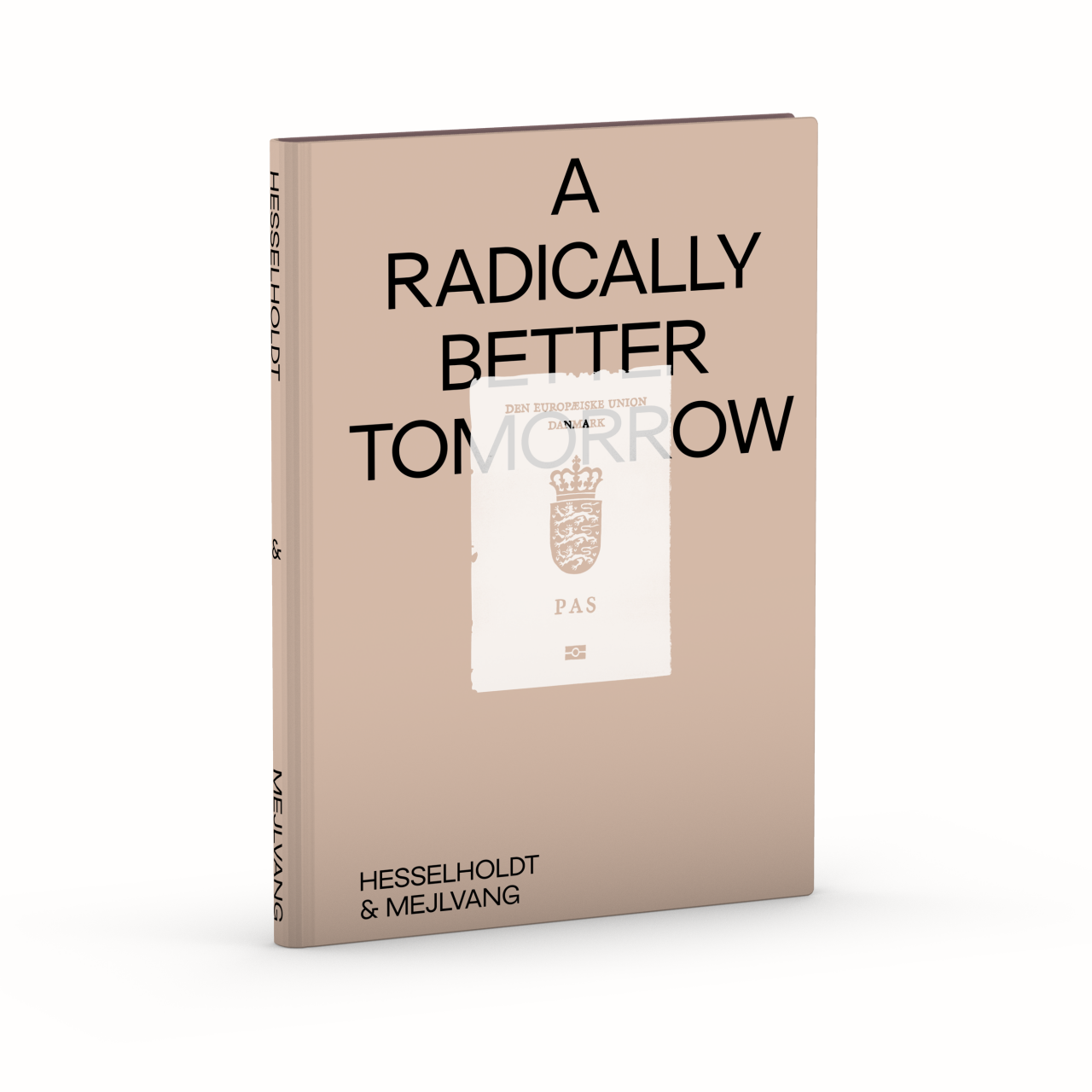 Language

: English
Pages

: 180
Type

: Hardcover
Price

: 259 DKK incl. VAT
Text by Shwetal A. Patel and Hesselholdt & Mejlvang, graphic design by Studio Claus Due
A Radically Better Tomorrow is an intimate book covering the process and visions of Danish artist duo Hesselholdt & Mejlvang. It focuses on sketches, thoughts, ideas, and intentions. All that the viewers normally don't see; the parts that lie before and around the finished art works. A kind of open window to the studio.
The book wishes to show the boiling energy of creating art that the audience rarely has access to. The pivotal point of the book is what drives the artistic duo – their interest in the individual living in a complex political reality and the idea of art as a material language that can influence and change the world.
The publication is supported by:
Danish Arts Foundation, The New Carlsberg Foundation, The Obel Family Foundation, Erik Birger Christensen's Foundation and the Beckett Foundation.