2021
Allen Ginsberg – Fotografier 1947-87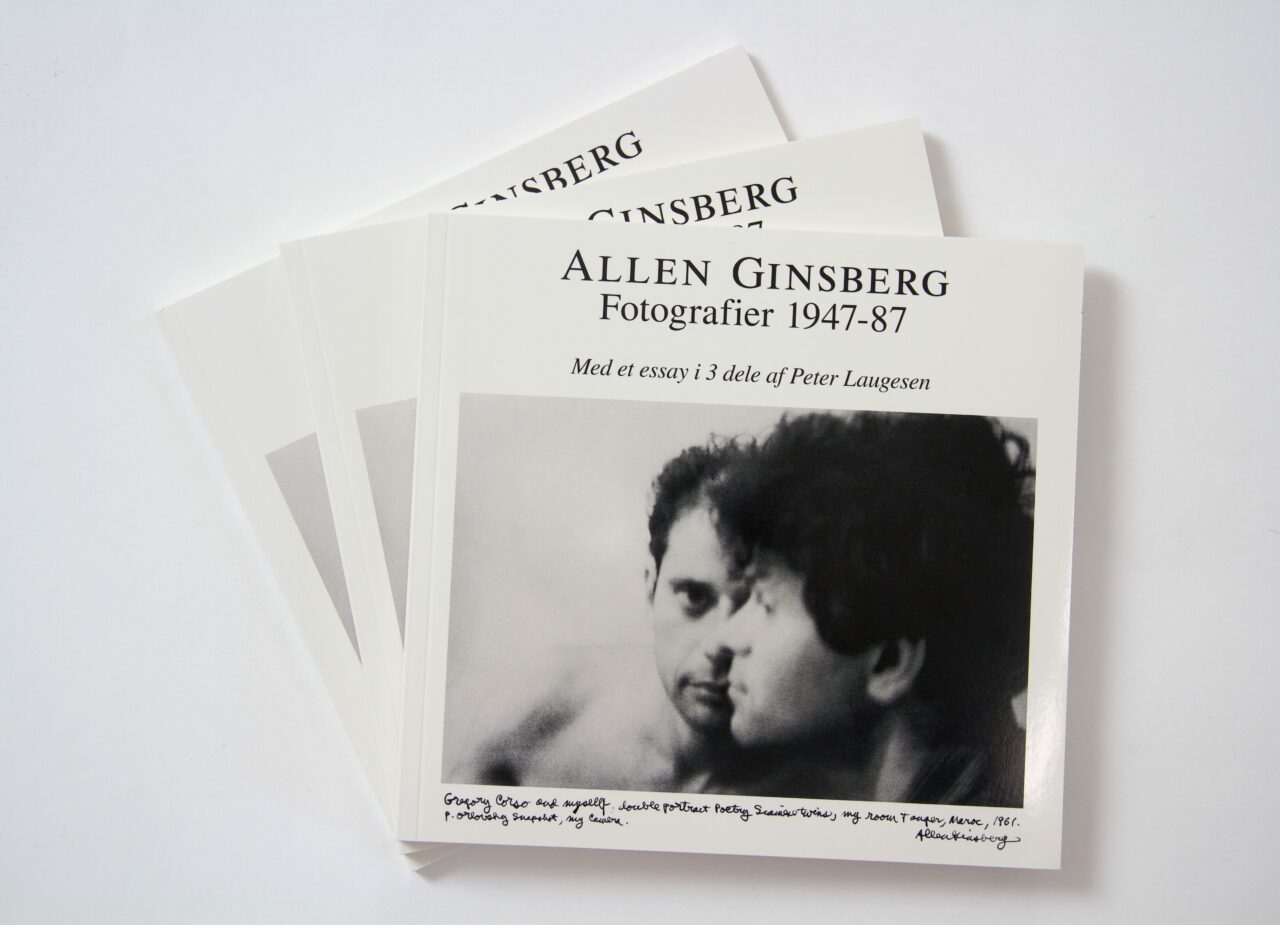 Language

: Danish
Pages

: 84
Price

: 200 DKK incl. VAT
Texts by Peter Laugesen and Allen Ginsberg
The photobook 'Allen Ginsberg – Fotografier 1947-87' unfolds Allen Ginsberg's own personal photographs from the period of 1947-87. The characters depicted are the same as in his famous poem 'Howl'. Altogether, the images form an autobiographical, political generational portrait. They show the beat environment around New York and San Francisco together with i.a. William S. Burroughs, Neal Cassidy, Lou Reed, but also contain photographs from Ginsberg's trips to different countries including Nicaragua, Morocco, India and the Soviet Union. Each photo is complemented by Ginsberg's personal handwritten notes. The book begins with three essays by one of Denmark's own beat poets, Peter Laugesen.
In 1987, the photobook 'Allen Ginsberg – Fotografier 1947-87' was published by the Danish publisher Klim on the occasion of the first photo gallery in Scandinavia's, Galleri Image, 10-year anniversary exhibition of Ginsberg's photographs at Aarhus Art Museum, now ARoS. It was the first exhibition ever to focus solely on Ginsberg's photographs. 'Allen Ginsberg – Fotografier 1947-87' is not an exhibition catalogue but a selection of photos based on the curator, Hanne Shapiro's choices.
The facsimile is a collaboration between the three publishing houses Roulette Russe, Forlaget Olga and Forlaget Bangsbohave/Galleri Tom Christoffersen.