2021
Inuuteq Storch: John Møller – Mirrored, Portraits of Good Hope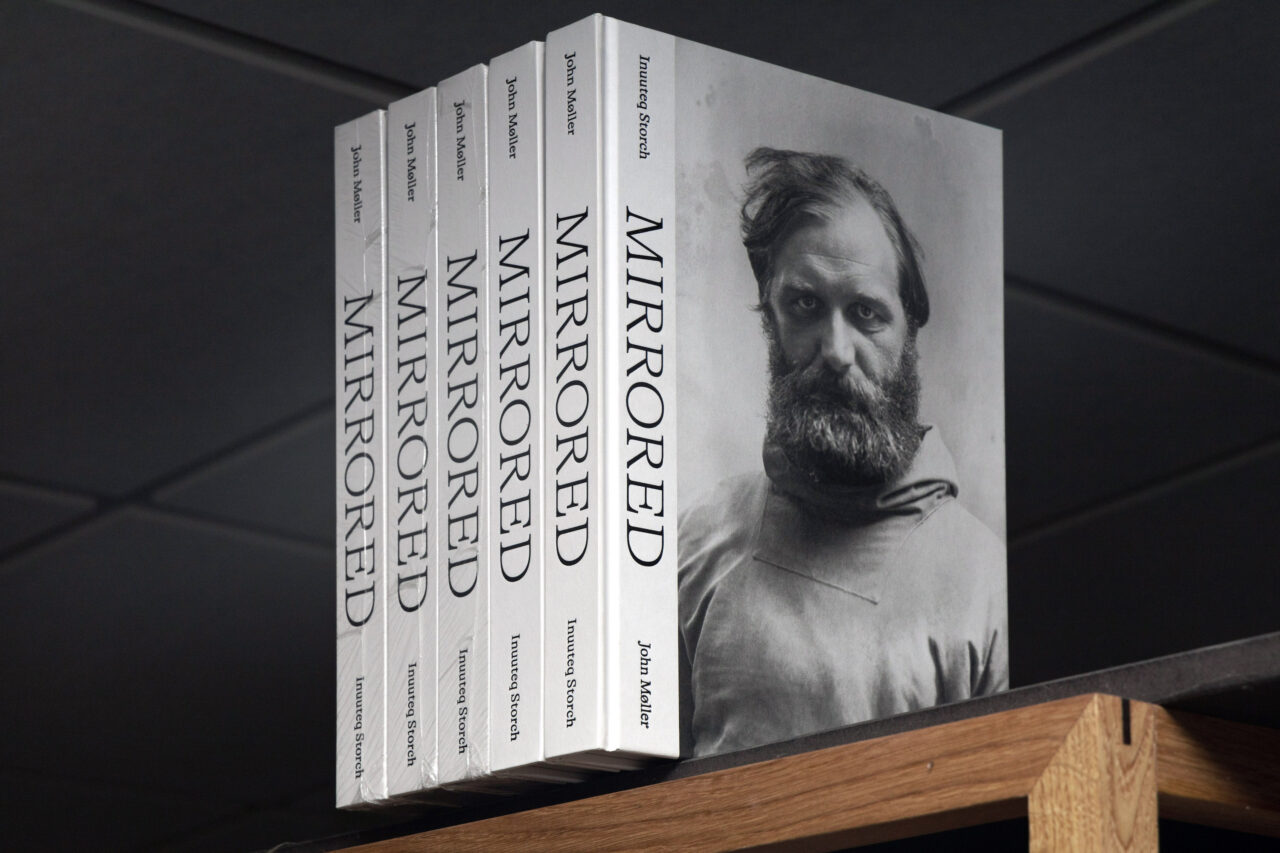 Language

: Greenlandic, Danish, and English
Pages

: 308
Type

: Hardcover
Price

: 250 DKK incl. VAT
Texts by Minik Rosing and Kirstine Møller, graphic design by Spine Studio
The photobook Inuuteq Storch: John Møller – Mirrored, Portraits of Good Hope by the Greenlandic photographer Inuuteq Storch (b. 1989) collects a selection of 178 photographs from the first professional photographer from Greenland John "Ujuut" Møller, selected, carefully edited and arranged by Inuuteq Storch. The photographs were taken in the period 1889-1935, just over 100 years before Inuuteq Storch himself was born and shows portraits of the many newly arrived Danes seen from a Greenlandic perspective.
The publication is part of Inuuteq Storch's Archive project, where he seeks to tell the Greenlanders', his own, story from the locals' perspective: What do the picture look like when they come from inside and not from the outside? Through John Møller's beautiful and distinctive photographs, the publication provides an important historical insight and stands as an important visual presentation of the colonial times in Greenland. Text by geologist Minik Rosing and researcher at the Greenland National Museum Kirstine Møller.
Inuuteq Storch: John Møller – Mirrored, Portraits of Good Hope is supported by: Selvstyrets Kulturmidler – Naalakkersuisut, Politiken-Fonden, Den Grønlandske Fond, Ophavsretfonden and NunaFonden.