Hjalmer Brantings Plads 2021
— Copenhagen Municipality
In November 2021, one of Denmark's most influential poets, Inger Christensen (1935-2008), was honored with a monument on Hjalmer Brantings Plads – just a stone's throw from the poet's home for more than 30 years. The artist behind the sculpture is the Danish contemporary artist Kaare Golles (b. 1985), who in close collaboration with Creator Projects and the Municipality of Copenhagen, has raised a monument in honour of the poet near Østre anlæg in Østerbro, Copenhagen.
Golles' sculpture is not to be considered an imitation of the poet's physical characteristics, but rather a body in which the viewer can find motifs that can be mirrored or discussed in relation to her work – as a tribute to Inger Christensen. In the sculpture, Golles processes elements from the caryatids, the decorative columns designed as female figures at Inger Christensen's residence on Dag Hammarskjölds Allé and the systems he sees appear in her poetry. With the monument, he will pay an homage for the poetry she has done and create curiosity towards her authorship in today's public space. The monument for Inger Christensen is based on conventional figures within public monuments, while the work at the same time plays with the traditions. Without head and divided by a plate, the figure does not present a traditional sculptural portrait, but instead a body whose lack of identity markers points to the figure as a universal body.
The monument is realized through generous support from Statens Kunstfond, Grosserer L. F. Foghts Fond, Den Hielmstierne-Rosencroneske Stiftelse, The Municipality of Copenhagen, Konsul George Jorck og Hustru Emma Jorck's Fond, Frimodt-Heineke Fonden, Gangstedfonden, Counsel for Visual Art in Copenhagen, and private benefactors.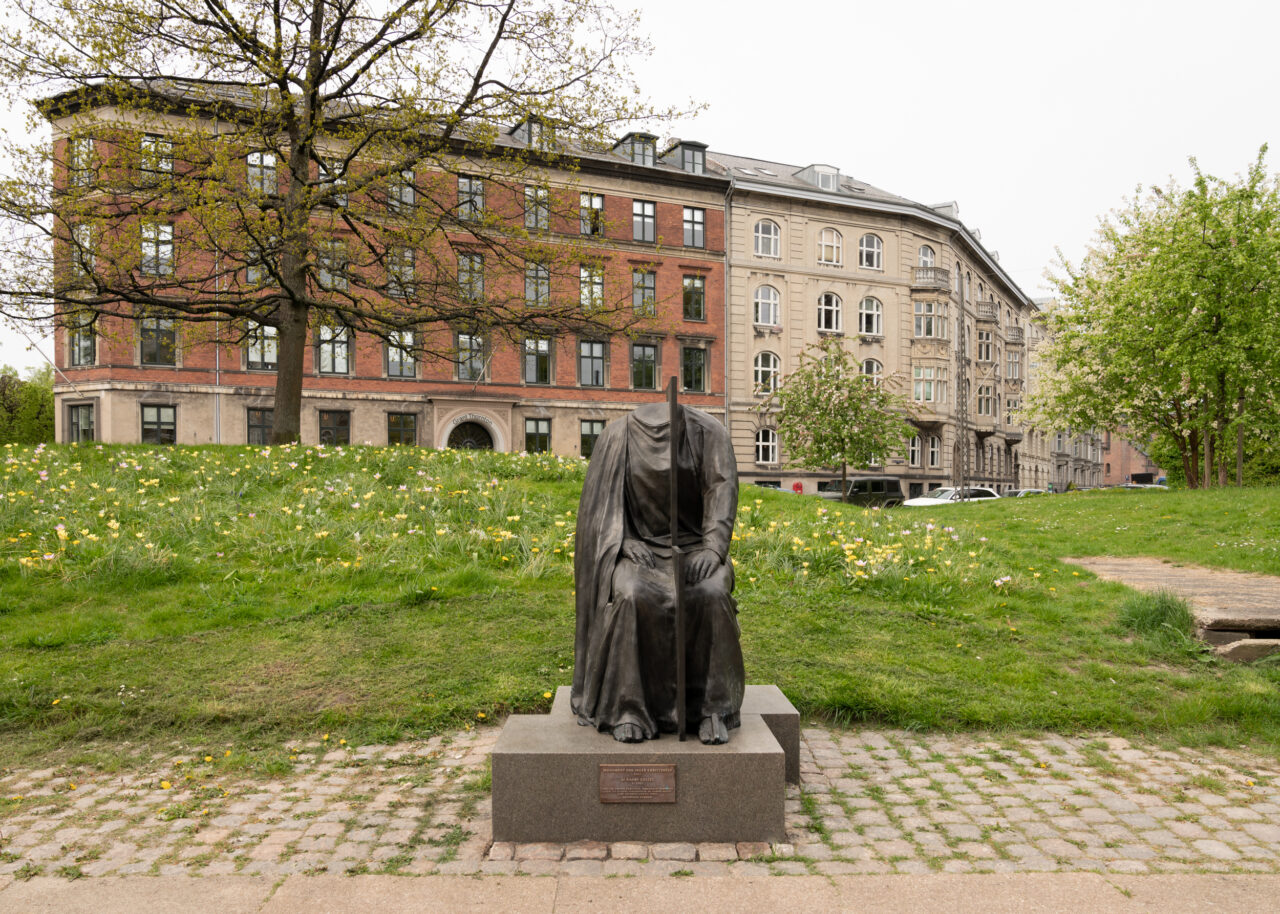 Photo: Photo by David Stjernholm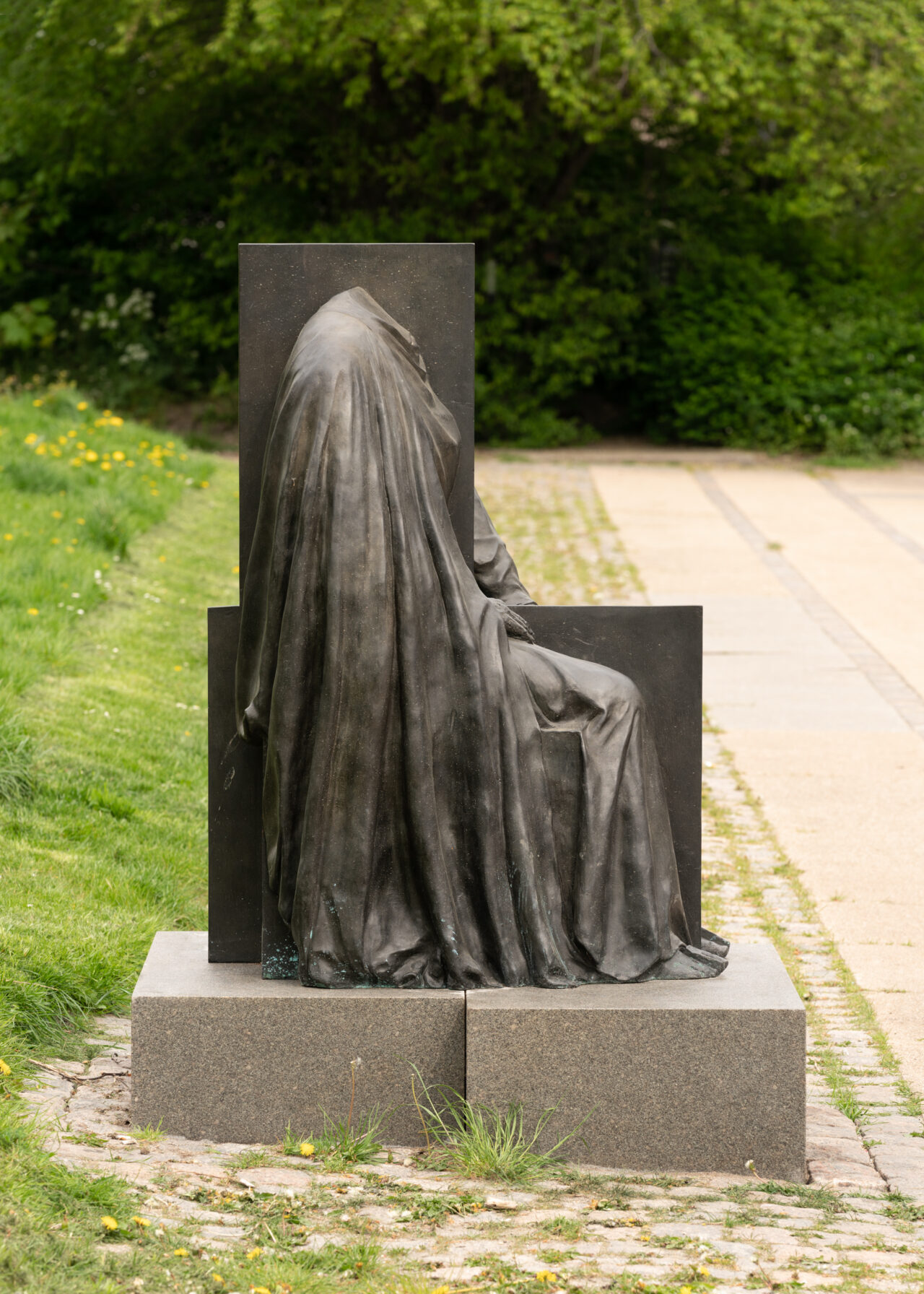 Photo: Photo by David Stjernholm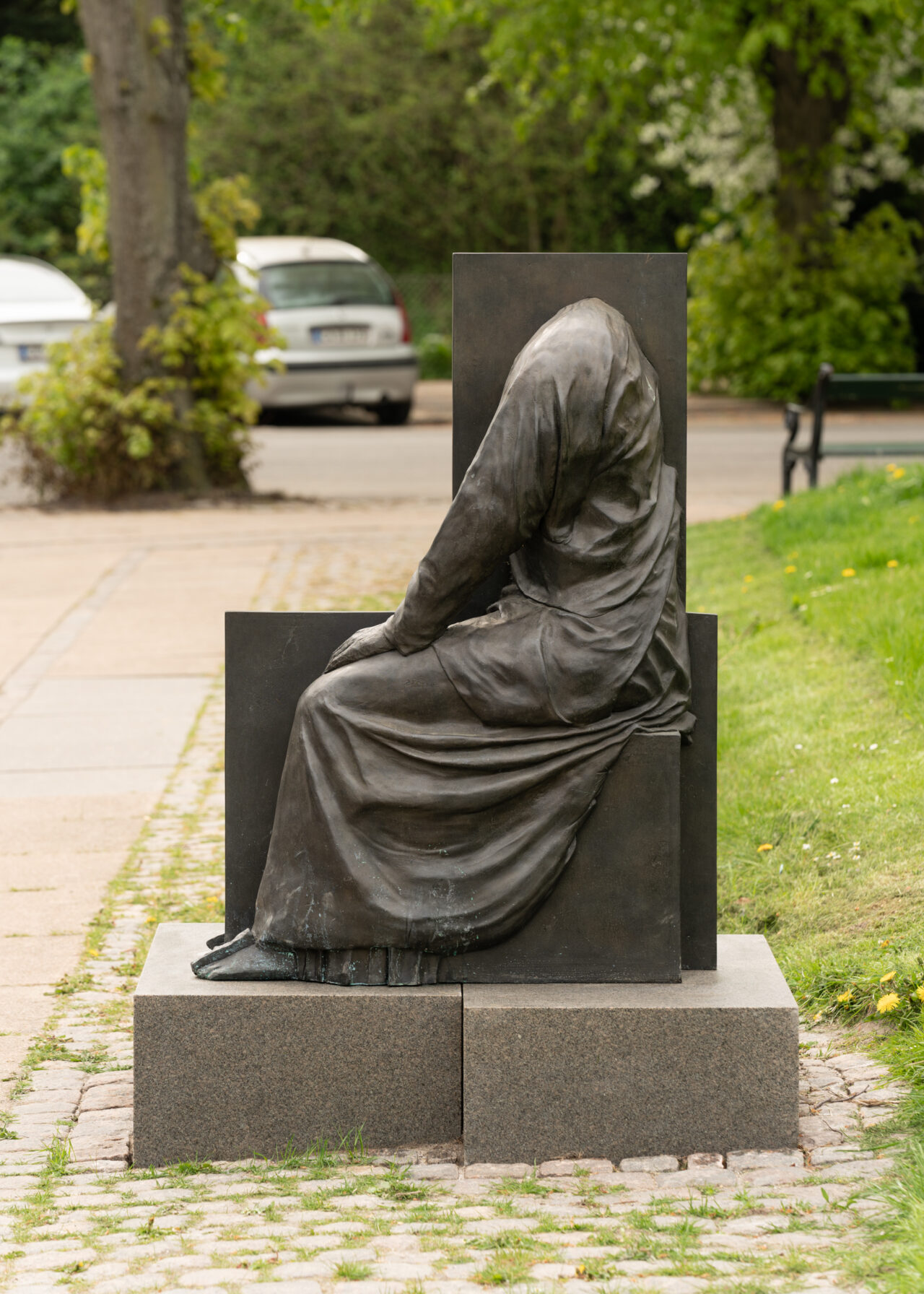 Photo: Photo by David Stjernholm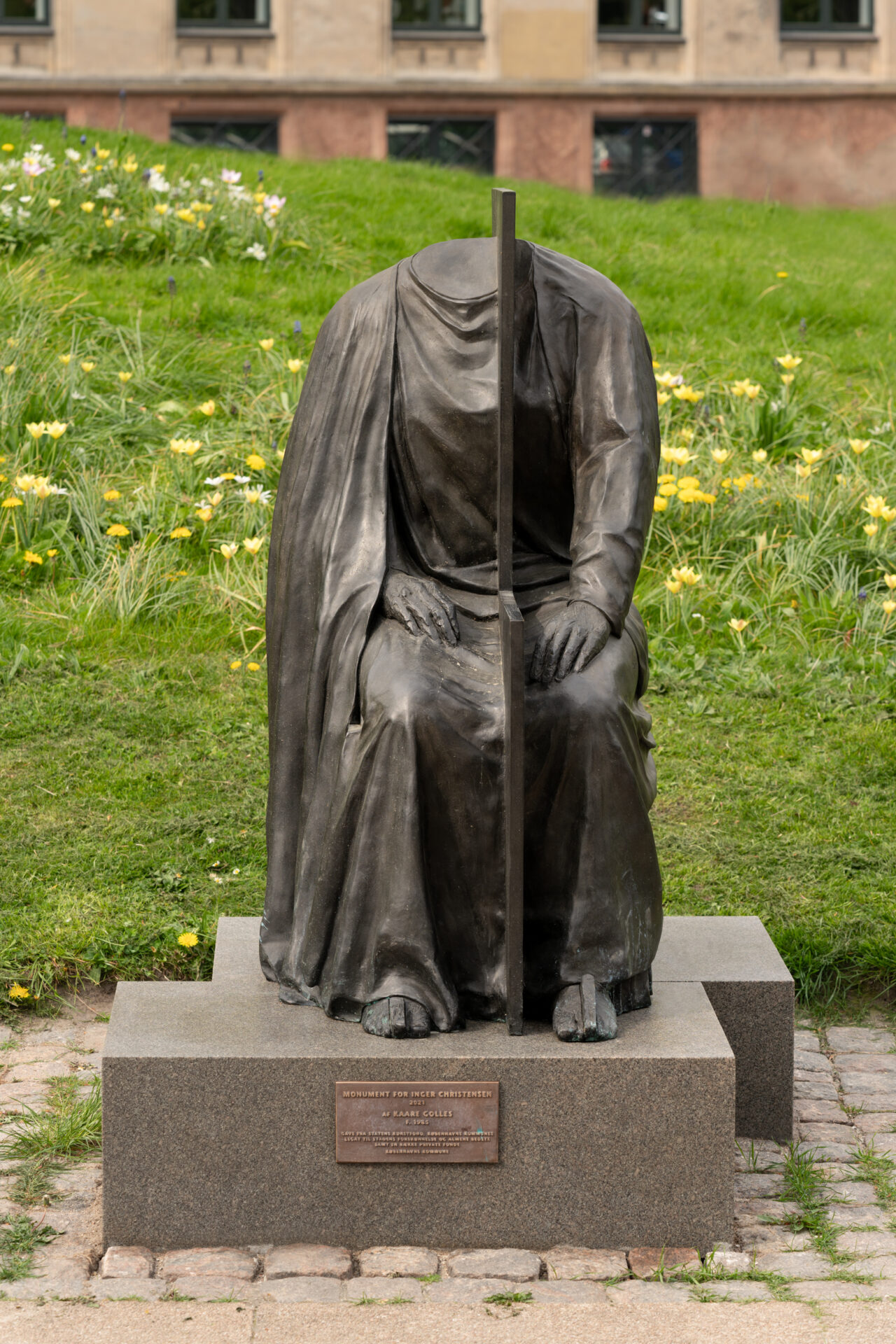 Photo: Photo by David Stjernholm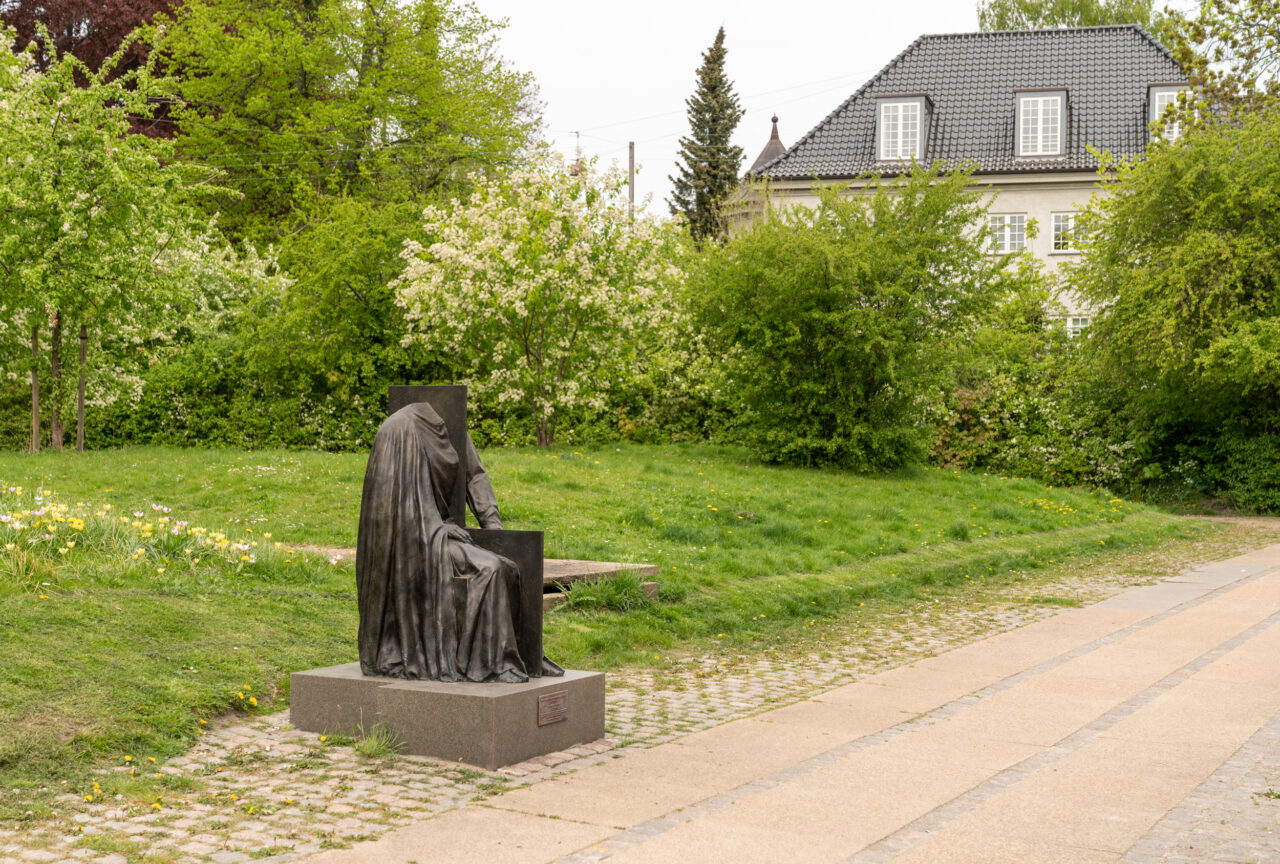 Photo: Photo by David Stjernholm